St. John Properties Assigns New CFO
Commercial Property Executive
Lori Rice has been with St. John Properties for more than 17 years and is recognized by her peers as a strong leader and problem-solver. As CFO, she will oversee all of the company's financial planning initiatives.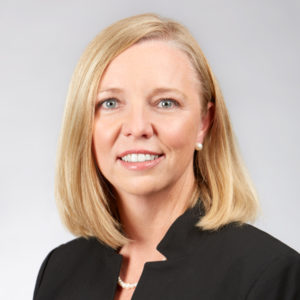 St. John Properties has promoted Lori Rice to the position of chief financial officer. She will handle the firm's financial strategies going forward and collaborate with financial institutions and other investment partners.
In her new position, Rice will oversee all financial planning initiatives, with the objective of ensuring fiscal stability and long-term growth of the company. The executive management team will work alongside her to compile coherent forecasts and to identify emerging economic trends within the industry, especially those that might affect the organization. Rice will also collaborate with the operations team to update the financial systems of the company, as well as oversee the accounting and finance teams' efforts.
COMPANY TENURE
Lori Rice joined St. John Properties in 2000, rising through the ranks and eventually becoming vice president & controller prior to her new position. Before that, she served as an auditor for Deloitte & Touche LLP between 1997 and 2000. Rice is a Certified Public Accountant in the state of Maryland, serves on the Board of Trustees for Edward St. John foundation, as Treasurer, and is also a member of NAIOP Maryland. Rice holds a Bachelor of Science degree in accounting, obtained from Mount St. Mary's College.
"Lori brings and in-depth understanding of our company, combined with extensive knowledge of financial principles to this critical position, and we believe she is uniquely qualified to excel in this expanded role. She is recognized by her peers as a strong leader and creative problem-solver that maximizes the skills of those around her," said Lawrence Maykrantz, president of St. John Properties, in a prepared statement.
St. John Properties operates in the states of Maryland, Colorado, Louisiana, Nevada, Pennsylvania, Utah, Wisconsin and Virginia, where the company recently signed a 65,000-square-foot lease in Loudoun County. The new tenant, CIS, will relocate approximately 200 employees to the new location.
https://www.cpexecutive.com/post/st-john-properties-assigns-new-cfo/