St. John Properties Elevates Caronna to Leasing Rep
CoStar  |  AJ Abston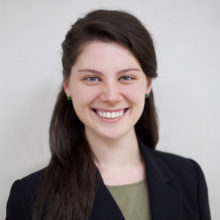 Stephanie Caronna has been promoted to leasing representative at Baltimore-based real estate development and management company, St. John Properties.
Caronna joined St. John Properties in 2016 as a leasing assistant and will now be responsible for assisting with negotiations for new leases and renewals along with working with the company's in-house legal counsel to negotiate lease documents.
Caronna holds a bachelor's degree from Johns Hopkins University and is currently pursuing her MBA from the University of Maryland's Robert H. Smith School of Business.
https://www.costar.com/News/Article/St-John-Properties-Elevates-Caronna-to-Leasing-Rep/198396