FEATURED MOVER | Sean Doordan, St. John Properties
The Daily Record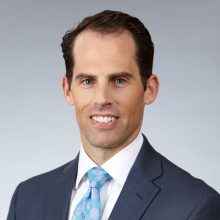 St. John Properties Inc., a Baltimore-based real estate development, investment and management company, has promoted Sean Doordan to senior vice president of acquisitions. Formerly the vice president of acquisitions, Doordan has worked for the company since 2005.
Doordan will continue his role in the identification and evaluation of all real estate investment opportunities. This includes overseeing the comprehensive due diligence efforts undertaken in the property and site analysis process, handling transaction negotiations, and closing activities.
St. John Properties acquisitions include flex/R&D, office, and industrial space in addition to retail centers, shopping malls, apartments and joint venture opportunities.
Before joining St. John Properties in 2005, Doordan was a business analyst with Stamford Health.
Outside of the office, Doordan is a member of the board of directors with Providence Center Inc., an organization that develops skill building, offers job placement, community integration, transportation and day programs for adults with developmental disabilities in Anne Arundel County. He is also a member of the board of directors with the Annapolis and Anne Arundel County Chamber of Commerce. Previously, he was a board member with the Building Traditions Society at Anne Arundel Medical Center.
ABOUT SEAN DOORDAN
Resides in:
Annapolis
Education:
Master of Real Estate from the Edward St. John Real Estate Program at Johns Hopkins University; Master of Health Services Administration from The George Washington University; Bachelor of Science in business management from the University of Delaware
How did you get involved with the Providence Center?
Providence Center is a nonprofit which has been serving the needs of adults with disabilities since 1961. I was asked by a family friend, who was a member of the Board, to help advise the Center on some real estate related matters. Ironically, one year later my son was born with an additional chromosome (Down Syndrome). That ignited a passion to follow the lead of those before us who have helped provide opportunities for those with intellectual disabilities.
If you had not chosen commercial real estate as a profession, what profession would you choose and why?
My original career path was hospital administration. I loved the blend of health and business and felt there was an altruistic component which was fulfilling. I am extremely fortunate to have always enjoyed my chosen professional work.
Favorite Vacation:
Honeymoon in Italy with my wife.
Favorite Family Vacation:
Seeing and experiencing Disney World through my son's eyes. (Says a lot not being a Disney guy).
When I want to relax, I … :
Spend time with my family and try to get in a quick workout.
Favorite music:
Most genres, and preferably live. (I also may have never grown out of the grunge era influences!)
Favorite quotation:
I have always been drawn to a quote that has always hung in my Dad's office. Interestingly, it's advice that does not always come easy for me: "To try and fail is at least to learn; to fail to try is to suffer the inestimable cost of what might have been." – Chester Barnard