St. John Properties doling out bonuses in response to tax reform
Baltimore Business Journal  |  Melody Simmons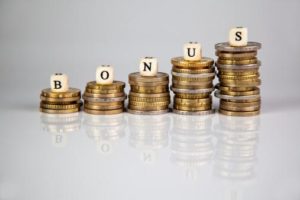 Developer St. John Properties, Inc. is awarding its employees a one-time cash bonus of $1,500 in response to the recent federal tax plan passed by Congress.
The Baltimore-based real estate development and management company said Monday its 180 workers would receive the bonus this month in their paychecks as a result of corporate tax savings allocated under the Tax Cuts and Jobs Act of 2017.
It is one of a few local companies who are awarding cash bonuses for that reason, joining larger national corporations like AT&T ($1,000 bonus per employee), Bank of America ($1,000 bonus for its 145,000 workers) and Walmart (up to $1,000 per employee, plus an hourly wage increase).
"After our review of the anticipated advantages of the Tax Cuts and Jobs Act of 2017, we are pleased to be able to provide a cash reward to all of our hardworking employees," said Lawrence Maykrantz, president of St. John Properties, in a statement.
"We are optimistic about the long-term benefits of this legislation and its positive economic impact on our company and employees."
St. John Properties owns and has developed more than 18.5 million square feet of flex, retail and warehouse space in Maryland, Colorado, Louisiana, Nevada, Pennsylvania, Virginia, Utah and Wisconsin.
https://www.bizjournals.com/baltimore/news/2018/02/12/st-john-properties-doling-out-bonuses-in-response.html