Middle River firm wins U.S. Defense contract worth up to $49 million
Baltimore Business Journal  |  Jessica Iannetta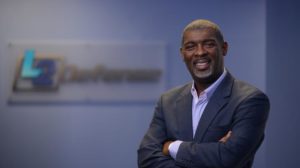 Middle River-based L2 Defense has won a U.S. Defense contract worth up to $49.4 million to hold nationwide training exercises for a division of the U.S. Army.
Under the four-year contract, L2 will hold more than 200 training events annually to help ensure nearly 20,000 soldiers in the army's Chemical, Biological, Radiological, and Nuclear (CBRN) Response Enterprise are prepared for domestic chemical, biological, radiological, nuclear and high-yield explosive events. The soldiers are also trained to provide assistance to civilian authorities at the local, state, regional and federal levels, according to a release from L2 Defense.
L2 Defense has been providing similar services to divisions of the U.S. Army since early 2016.
"We are excited and honored that [the U.S. Army] continues to entrust us with this critical and complex mission," said L2 Defense CEO Sam Lennon in a statement. "This award is a testament to L2's capabilities, resources and relationships."
L2 Defense was founded in 2012 in Harford County and has been growing quickly since then. The company has made the top 10 of the Baltimore Business Journal's fastest-growing companies List for the last two years, snagging the No. 1 spot in 2018. L2 Defense also made the national Inc. 5000 list last year, coming in at No. 197 with a three-year revenue growth of 2,037% and 2018 revenue of $20.8 million.
Last fall, the company moved its headquarters from Edgewater to the Greenleigh at Crossroads development in Middle River.