Maryland tech company signs deal to move HQ from Howard to Anne Arundel County
Baltimore Business Journal  |  Melody Simmons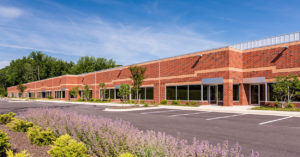 Maryland tech company JACS Solutions will move its 30 employees from Columbia to new digs in the BWI Tech Park on Nov. 1.
The firm recently signed a lease to move its headquarters into 15,000 square feet at 809 Pinnacle Drive in the seven-year-old business park. JACS Solutions customizes, designs and manufactures touch screens for custom smart phones and tablets.
The new JACS Solutions office will be in the nearly 52,000-square-foot development in Hanover owned by St. John Properties. Other tenants include the Anne Arundel Workforce Development Corp., Call 4 Health, EN Engineering and Motorola.
JACS is currently located at 8808 Centre Park Drive in Columbia. Its move to the tech park near the Baltimore-Washington International Thurgood Marshall Airport will allow it to grow and expand its mission to create custom-built, commercial-grade devices widely used in healthcare, transportation, retail and finance markets. More than 1 million such devices are in use in 55 countries, company officials said on Monday.
Candy Zhang, treasurer of JACS Solutions, said the move was spurred by a desire to be closer to BWI.
"With the majority of our sales team located in other states, the location adjacent to BWI offers extreme convenience when they visit our headquarters for training programs," Zhang said, in a statement.
Angelo Munafo of St. John Properties represented the landlord and Austin Eber of Lee & Associates Maryland represented the client in the deal.