Engineering firm to nearly double local footprint with new lease
Baltimore Business Journal  |  Melody Simmons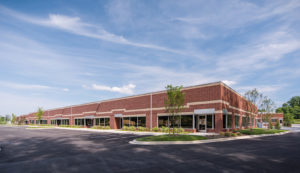 EN Engineering is nearly doubling the size of its suburban offices in Anne Arundel County this winter.
The engineering, consulting and automation services firm based in Warrenville, Illinois, a small town west of Chicago, recently leased 29,000 square feet of space at 811 Pinnacle Dr. in the BWI Tech Park II. The office park near Thurgood Marshall Baltimore-Washington International Airport is owned by St. John Properties.
Bill Jautze and Stephanie Caronna of St. John represented the landlord in the deal and John Goodman of Savills represented the tenant.
EN Engineering has 100 employees in its local office who have worked at existing space at Quarterfield Center in Glen Burnie. The company is focused on utility engineering projects that include infrastructure and natural gas distribution, design and operation.
"The central Maryland region features a strong concentration of highly-skilled engineers and we continue to attract the qualified professionals necessary to fuel our on-going growth and momentum," said Keith Johnson, Sr., an EN Engineering vice president, in a statement.
EN Engineering has a U.S. workforce of 1,800 that includes 400 engineers. They work out of 31 office locations and 17 states.