Syzygy Events International Relocating Headquarters to Arcadia Business Park
Woman-owned event design and production company signs two leases with St. John Properties, Inc. totaling more than 21,000 square feet of space at Arcadia Business Park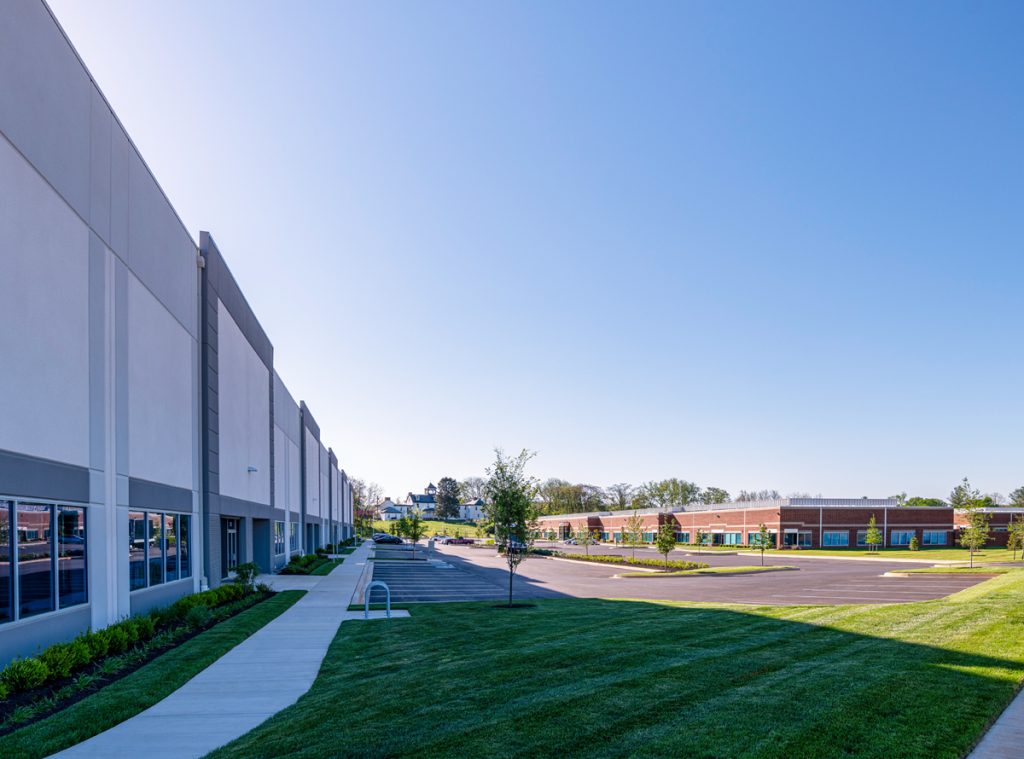 FREDERICK, MD – Special event design company Syzygy Events International has signed two leases with St. John Properties, Inc. totaling more than 21,000 square feet of warehouse and flex/R&D space at Arcadia Business Park, a 61-acre business community in Frederick, Maryland. The woman-owned group recently relocated its corporate headquarters and design and construction teams, from Gaithersburg to 4754 Arcadia Drive in a 15,641 square foot space, according to President and CEO Julie Shanklin. Syzygy also leased 6,000 square feet of storage space at 4724 Arcadia Drive. Danny Foit, Leasing Representative for St. John Properties represented the landlord and Tim Shanklin of Tyler Duncan Realty Partners represented the client in both transactions.

Founded in 2005, Syzygy Events International provides full-service event planning and execution for a portfolio of clients including corporations, associations, non-profit organizations, professional sports teams, and government agencies. Representative clients include Black Entertainment Television, Capital One Bank, Discovery Channel, Gannett, National Geographic, Navy Seal Foundation and The White House. The vertically-integrated group maintains a full complement of in-house capabilities including set construction, graphic arts, and printing in addition to an inventory of décor rentals.

"A number of factors influenced our decision to relocate to the Frederick area including our desire to shorten the commute for many of our employees, a slightly different business model that impacts our real estate requirements, and the attraction of settling down in an area that we are intimately familiar with, and comfortable in," explained Julie Shanklin. "To facilitate this move, we needed a space that was large enough to accommodate our team of carpenters, fabricators, and technicians, while also providing the flexibility to house our administrative and support staff. The proximity to restaurants and other amenities, which are of extreme value to our employees, also played an important role."

Arcadia Business Park is located at MD Route 85 (Buckeystown Pike) and Arcadia Drive. The business community currently features four single-story flex/R&D buildings totaling more than 160,000 square feet in addition to two high-bay warehouse buildings comprising approximately 240,000 square feet. St. John Properties, which recently delivered 4754 Arcadia Drive, featuring more than 125,000 square feet of warehouse space, also signed a lease with residential design firm Builders Design, LLC for 15,641 square feet of space in the building.

The business community is positioned within proximity to major highways including Interstates 270 and 70, US 15 and MD Route 355 that provide immediate access to points throughout Frederick, the suburbs of Washington, D.C., and Baltimore, as well as Northern Virginia. Loudoun County, Virginia and Montgomery County, Maryland are located 10 miles away.

"As a Hagerstown resident with many family members living in Frederick, this location significantly shortens my commute to Montgomery County and will enable me to spend more quality time at home," Shanklin adds. "I love everything about Frederick, and our team is looking forward to getting to know and becoming engaged with the local community."

"We are ecstatic to welcome Syzygy Events International to our project and to Frederick. It's another example of a successful, well-respected firm that recognizes the many benefits of relocating to Frederick, such as a higher quality of life, rich amenities, and less traffic, all in a welcoming community," stated Matt Holbrook, Regional Partner, Virginia, and Central Maryland for St. John Properties. "Frederick's outstanding highway network provides quick connections to DC, Baltimore and other communities in Maryland and Virginia and together with a highly-educated and trained labor force for better recruitment and retention of quality employees, which is of utmost importance."

Founded in 1971, St. John Properties, Inc. is one of the nation's largest and most successful privately held commercial real estate firms. The company is distinguished by its commitment to customer service, achievements in green building, and top-rated workplace culture. Throughout St. John Properties' 52-year history, the company has developed more than 23 million square feet of flex/R&D, office, retail, warehouse space and has investments in over 3,000 residential units. The company proudly serves more than 2,500 clients in Colorado, Florida, Louisiana, Maryland, Nevada, North Carolina, Pennsylvania, Texas, Virginia, Utah, and Wisconsin. For more information about the company, visit www.sjpi.com.