Rockwell Brewery Chooses Riverside Tech Park as Site of New Brewing Operation in Response to Expansion of Brand
Paul Tinney and Matt Thrasher intend to increase production of beer tenfold annually, add 15-20 employees and pursue statewide distribution of products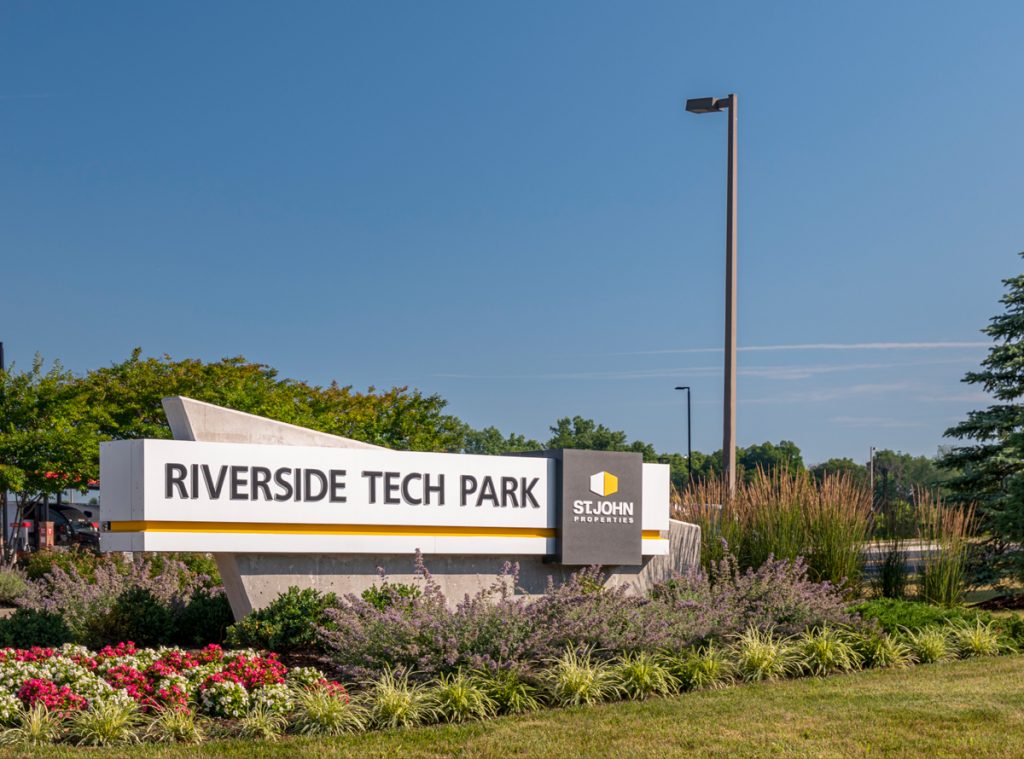 FREDERICK, MD – In response to continued demand of its product line that has seen more than 150 different beer varieties in the past five years, the owners of Rockwell Brewery have selected Riverside Tech Park as the site of a new brewing operation that is expected to begin production this spring. The locally-based brewery signed a lease with St. John Properties, Inc. for 13,560 square feet of space at 8411 Broadband Drive, a single-story, 32,560 square foot flex/R&D building contained within the 70-acre business community in Frederick, Maryland. Danny Foit of St. John Properties represented the landlord and Tony Checchia of VCRE represented the client in this lease transaction.

Owners Paul Tinney and Matt Thrasher intend to increase beer production tenfold and add 15-20 employees, open a new tap room and outdoor patio, and pursue a statewide rollout of their product line. Rockwell Brewery was established in 2017 and presently operates a production facility and taproom at 880 North East Street in Frederick. Signature beers include B.I.G. Juicy, Rapture American Blonde Ale, El Kabong, and Vincent 52.

"Our team is presently evaluating all options regarding the branding of this new location, but we've reached the point in the evolution of Rockwell Brewery for a significantly higher volume of production," explained Paul Tinney. "Our immediate goals are to place more product in the local market and expand statewide, and this new location provides us with the space needed to execute our business plan. Riverside Tech Park is easily accessible and positioned in an area that is expanding rapidly with new households. We love the energy and vibrancy of the community. Rockwell Brewery has many of these same traits, so we view it as a perfect match."

Music is a central and omni-present theme in the operations of Rockwell Brewery. All of Rockwell's beer names are a tribute to either a song title, artist or lyric. The brewery is named in honor of Rockwell Guitars, a company started by Tinney that produces handcrafted and custom-designed guitars. He sees it as a way to keep the craft artisan nature of beer making and guitars top of mind.

"I see many similarities between brewing great beer, creating music and hand crafting custom guitars," Tinney said. "Each requires an extremely high level of craftmanship, the highest quality materials and utilization of input from customers to reach new heights. Then there is the artisan element. The actual work takes a great deal of thought, practice and slight changes to achieve perfection, and it is a constantly-evolving process."

This theme dovetails well with Rockwell's award-winning head Brewer, Scott McKernon who is a fan of the popular Maryland band Clutch. Many of the songs and lyrics are used in several of Rockwell's top selling IPAs, including Cyborg Bette and Spacegrass.

"As the regulations for brewing beer in Maryland became more friendly, we have seen an explosion of microbreweries throughout the state, and we intend to maintain our status as a significant player," says McKernon. "Matt and I take pride in the role we've played to position Fredrick as a beer destination to replicate what has been successfully done in Ashville, Charlottesville, and many other small towns in the southeast corridor. We intend to reveal additional details about our plans in the near future and we thank everyone for their continuing support."

Riverside Tech Park is a 14-building business community containing more than 750,000 square feet of space along Progress Drive and Monocacy Boulevard. The park is conveniently located between Frederick's northern retail corridor along MD Route 26, the retail/business corridor near the intersection of Interstates 70 and 270, and all the amenities of Historic Downtown Frederick.

"Cheers to Rockwell Brewery for the tremendous brand they have built and the creation of this new exciting facility at Riverside Tech Park," stated Matt Holbrook, Regional Partner, Virginia and Central Maryland for St. John Properties. "The Rockwell team has demonstrated the ability to create highly-popular beers and a lively environment. It's a recipe for great success when you combine their track record together with the efficiencies that our "flex" space provides for their uses, including production, operation, tasting facilities, warehouse/logistics space, and administrative offices."

Founded in 1971, St. John Properties, Inc. is one of the nation's largest and most successful privately held commercial real estate firms. The company is distinguished by its commitment to customer service, achievements in green building, and top-rated workplace culture. Throughout St. John Properties' 52-year history, the company has developed more than 23 million square feet of flex/R&D, office, retail, warehouse space and has investments in over 3,000 residential units. The company proudly serves more than 2,500 clients in Colorado, Louisiana, Maryland, Nevada, North Carolina, Pennsylvania, Texas, Virginia, Utah, and Wisconsin. For more information about the company, visit www.sjpi.com.