Builders Design, LLC Establishing Location in Frederick, MD to Service Customers in Mid-Atlantic Region
Residential design group signs lease with St. John Properties, Inc. for 15,641 square feet of space at 4754 Arcadia Drive in Arcadia Business Park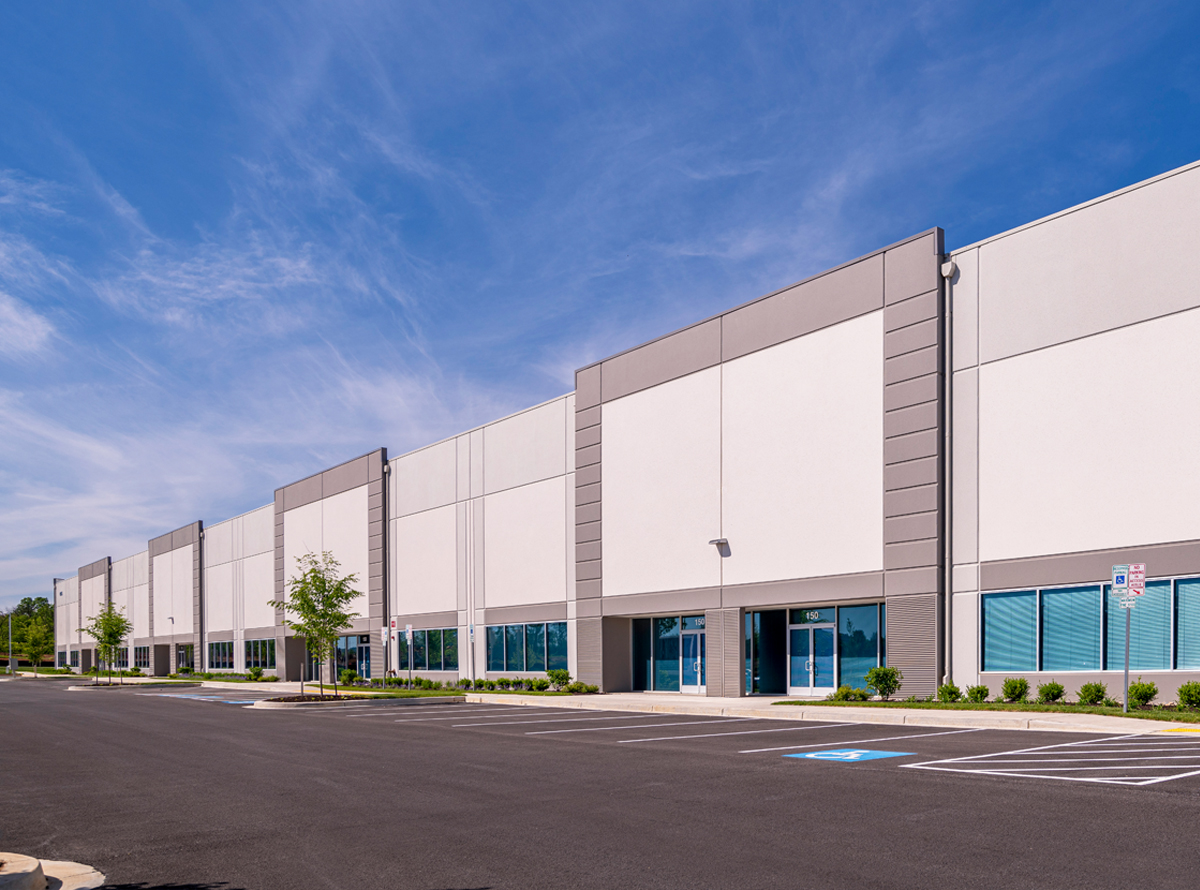 FREDERICK, MD – Residential design firm Builders Design, LLC has signed a lease with St. John Properties, Inc. for 15,641 square feet of space at Arcadia Business Park, a 61-acre business community in Frederick, Maryland. The company plans to open the new location this fall at 4754 Arcadia Drive, to service customers throughout the Mid-Atlantic region and extending into North and South Carolina. Danny Foit, Leasing Representative for St. John Properties represented the landlord and Lance Schwarz and Brady Thompson of NAI Michael represented the client in this transaction.

Builders Design provides interior design consultation and execution to residential homebuilders, commercial real estate owners and the hospitality and active adult industries. The company provides advice for the overall theme, visual appeal and functionality of a space, including the choice of furniture, paint, flooring and finishes for model homes, sales centers, clubhouses and other common areas. The group also produces and disseminates original research on the interior design sector.

"When looking for a new warehouse location to service our customers throughout the eastern seaboard, we considered many factors including the lifestyle and affordability of our employees working at the new facility," explained Jon Nash, President and Chief Operating Officer for Builders Design. "Especially when comparing options in the Montgomery County area, we determined that Frederick offered the best combination of location, value and proximity to amenities. We find the entire area beautiful and, with less traffic and congestion, the daily activities for our team will be more efficient and easier. The building satisfied every important real estate requirement, particularly the open space layout and 32-foot clear heights."

Arcadia Business Park is located at MD Route 85 (Buckeystown Pike) and Arcadia Drive. The business community currently features four single-story flex/R&D buildings totaling approximately 160,000 square feet of space in addition to two high-bay warehouse buildings comprising approximately 240,000 square feet of space.

It is positioned near major highways including Interstates 270 and 70, US 15 and MD Route 355 that provide immediate access to points throughout Frederick, the suburbs of Washington, D.C. and Baltimore, as well as Northern Virginia. Loudoun County, Virginia and Montgomery County, Maryland are located 10 miles away.

"Frederick is increasingly recognized for its strategic location in close proximity to the major metropolitan markets of Washington D.C. and Baltimore, and for the associated businesses and populations in all the surrounding communities," stated Matt Holbrook, Regional Partner, Virginia and Central Maryland for St. John Properties. "The availability of qualified labor and the allure of convenient access with less traffic and a better quality of life are also attracting new users to the area. The high ceilings, open layout and multiple loading docks perfectly suited the requirements of Builders Design."

Founded in 1971, St. John Properties, Inc. is one of the nation's largest and most successful privately held commercial real estate firms. The company is distinguished by its commitment to customer service, achievements in green building, and top-rated workplace culture. Throughout St. John Properties' 52-year history, the company has developed more than 23 million square feet of flex/R&D, office, retail, warehouse space and has investments in over 3,000 residential units. The company proudly serves more than 2,500 clients in Colorado, Florida, Louisiana, Maryland, Nevada, North Carolina, Pennsylvania, Texas, Virginia, Utah, and Wisconsin. For more information about the company, visit www.sjpi.com.