Wilcoxon Leases 45 KSF in MD Technology Park
Commercial Property Executive | Beata Lorincz
The firm will move roughly 100 employees from Germantown, Md. to the 84,240-square-foot flex/R&D building, which is part of the Riverside Technology Park in Frederick.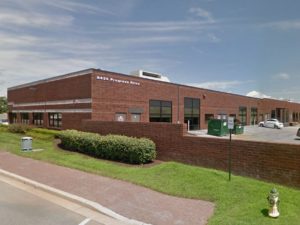 Wilcoxon Sensing Technologies, a vibration and sensing equipment manufacturer, has signed a 45,120-square-foot lease with St. John Properties Inc. in the 44-acre Riverside Technology Park in Frederick, Md. The company, acquired by Amphenol Corp. last year, intends to move its manufacturing, assembly and test equipment facility as well as roughly 100 employees from Germantown, Md. to the new location this fall.
The industrial property is situated at 8435 Progress Drive, on the northeastern outskirts of the city, near the Clustered Spires Golf Club, providing easy access to MD Route 26 and I-70. Downtown Washington, D.C. is within 55 miles of the site, while Baltimore is less than an hour's drive away. Three major airports are also nearby. The single-story building features 84,240 square feet of flex/R&D space, offering 16-foot ceiling heights, loading docks and an overall flexible layout. With direct ground floor access, the site provides free outdoor parking spaces.
"As the second largest city in Maryland (Frederick) offers us a strong employee base for both skilled labor and professional staff. Additional bonuses were the manufacturing-friendly taxes and simplified permitting process that exists in both jurisdictions," said Christopher McLean, president & general manager of Wilcoxon Sensing Technologies, in prepared remarks.
Commercial Real Estate Broker Ken Breen of Clagett Enterprises represented the tenant, while Danny Severn and Danny Foit of St. John Properties worked on behalf of the lessor.
https://www.cpexecutive.com/post/wilcoxon-leases-45-ksf-in-md-technology-park/