Utah County Update: Things are happening in Pleasant Grove
The Enterprise  |  Mayor Guy Fugal
The city has seen major growth over the past few years in both government projects and economic development.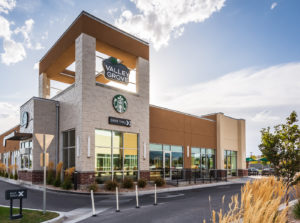 Pleasant Grove Economic Development
DoTERRA was one of the first companies to plant its roots in Pleasant Grove. It helped spark further development in the area and it has been an excellent community partner with projects in Pleasant Grove City. Its worldwide headquarters keep expanding as the company rapidly grows. Its investment in the community has been gratefully received as it paved the way for others to follow in its footsteps.
DoTERRA's presence has spurred other businesses that complement essential oils to develop specifically near doTERRA.DoTERRA's presence was helpful in the city having its first hotel, Hyatt House, come to town.
One of the main developers to come to Pleasant Grove is St. John Properties (SJP).  The company has purchased over 60 acres near the I-15 interchange and has put in a mixed-use development. The crown jewel of the development is the six-story, 195,000-square-foot Grove Tower. This Class A office space has set a development standard in Pleasant Grove for quality development. This development houses numerous companies, including Instructure and Coldwell Banker.
Next to the Grove Tower is single-story offices and in-line retail building. This development offers diverse options for businesses to locate in Pleasant Grove. The in-line retail is the home of Jersey Mike's Subs, Kolache Krave and Starbucks.
Other developments initiated by St. John Properties includes another six-story office tower named Valley Grove No. 1.  As its leasing capacity ramps up, SJP has started construction on Valley Grove No. 2, which will be a five-story office tower. SJP has also brought other restaurants to Pleasant Grove, including R&R BBQ, Village Baker and Wok the Line. These restaurants help take care of those people that work nearby as well as residents of Pleasant Grove that would like to have a dining experience in the city.
Pleasant Grove has also become a magnet for large entertainment facilities. Evermore Park is a live role-playing themed park that allows patrons to dress in character, go on quests and be immersed in the Evermore world. Depending on the season, there are different themes that change the experience at the park.
The Grid is a high-end racetrack for electric carts. The top speeds on the carts can reach 40 mile per hour. The Super Track is almost one-half mile long and has many technical turns. It also has a large arcade to allow patrons to be entertained in many different ways. A restaurant is also planned at the site.
Many other businesses have chosen to come to The Grove area in Pleasant Grove. There is still plenty of room for future development if businesses would like to be a part of a thriving part of the state of Utah with close proximity to I-15.
Pleasant Grove City Projects
In 2019, Pleasant Grove City finished its new public safety buildings. The residents voted for a general obligation bond in order to fund the facilities. There were also $2 million in donations for generous people who care about the well-being of Pleasant Grove.
These buildings were major upgrades from the small, cramped facilities that the Pleasant Grove police and fire departments were operating out of.  These buildings allow for future growth of these departments as Pleasant Grove reaches buildout. The safety of Pleasant Grove citizens is a high priority for the elected officials.
In conjunction with the new public safety buildings in downtown Pleasant Grove, the city refurbished its Downtown Park. The whole block, with the new buildings and remodeled park, has set a tone for the revitalization of downtown. The downtown park wasn't very well patronized until it was redone. After that, it has been a high-traffic area with three new pavilions and new playground equipment with a large strawberry in homage to Strawberry Days.
This park was partially funded by donors and a recently passed CARE Tax, which is an additional sales tax that generates revenues that are earmarked for parks and recreation. The CARE Tax has been instrumental in helping Pleasant Grove upgrade its facilities and add facilities for the use of its citizens.
Discovery Park was a citizen volunteer effort that was built over a 10-day period in May 2019. Lots of generous donors helped fund the park along with a large grant from Utah County. The volunteer labor saved the project $400,000 in cash as well as gave the residents a sense of pride of what a community can do. Building the park was akin to an old-fashioned barn-raising as the community rallied together to get it done.
Coming this fall to Pleasant Grove are new pickleball courts. These eight courts with lights will serve the community well as pickleball has gained popularity worldwide. Pleasant Grove was one of the leaders in establishing indoor pickleball and now is looking to add to that by building the outdoor courts.
Pleasant Grove has seen great growth in the past 10 years. It has become a destination for families with its high quality of life and many opportunities for employment and recreation. It is a very safe community as it is diversifying its tax base and retail options. Look for more good things to happen in Pleasant Grove as development continues. Come and be a part of it and become part of a great community.
Mayor Guy Fugal, a lifelong resident of Pleasant Grove, was elected in 2017. He formerly served on the Alpine School District board and is part-owner of Fugal & Sons, a utility construction firm.