St. John Properties puts up $50K for new Baltimore police horse stable
Baltimore Business Journal | Melody Simmons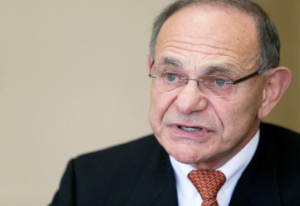 BALTIMORE, MD (September 29, 2017) — A Maryland developer has pledged $50,000 to help build a new horse stable in West Baltimore for the Baltimore Police Department.
St. John Properties offered the funds this week as a matching gift toward the $2.5 million needed to build a 12,000-square-foot stable for the department's mounted unit on the grounds of the B&O Railroad Museum.
The police department this summer announced it was moving the stables to a new location to better mesh with community members and school children who visit on field trips.
The new facility would have stables for 12 horses.
There are seven police horses now in existing stables located in a former car dealership converted to horse stables underneath the Jones Falls Expressway downtown.
Construction is expected to break ground this fall at the museum located at 901 W. Pratt St. in Poppleton that has 40 acres. Baltimore's police department has had a mounted unit since 1888.
"This new facility will significantly improve the daily living conditions of the police department's mounted unit, including many of the horses that have arrived from rescue situations," said Ed St. John, chairman of St. John Properties who sits on the board of directors at the B&O Railroad Museum, in a statement.
"A modern structure is also better suited for Baltimore City schoolchildren to learn about the horses and experience a behind-the-scenes look at their handling and care."
https://www.bizjournals.com/baltimore/news/2017/09/29/st-john-properties-puts-up-50k-for-new-baltimore.html