St. John is Bullish on Future in Utah County
Utah Construction & Design Magazine  | August 2018  |  Brad Fullmer
UCD_SEPT18
---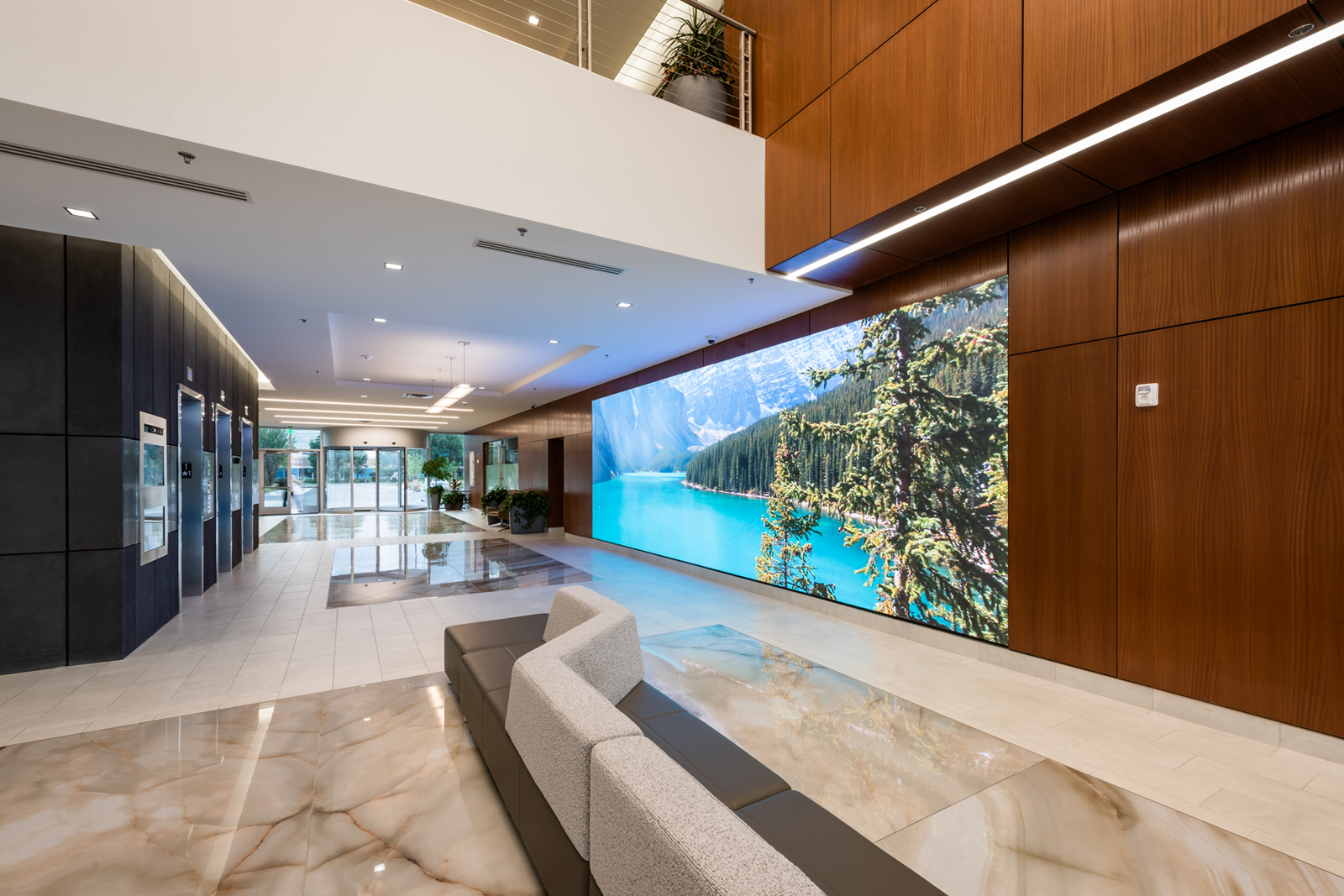 Maryland-based firm's Valley Grove is a 62-acre master-planned development in Pleasant Grove will feature $300 million in capital investments, including six major office buildings and other mixed-used projects.
Baltimore-headquartered St. John Properties is a great example of a well-stablished, out-of-state commercial developer recognizing Utah's vast development potential by establishing an office in Utah on sheer speculation and rolling the dice.
Daniel Thomas, a Partner with St. John for more than 11 years, established the firm's office in Pleasant Grove in 2014 after spending seven years working under founder Edward St. John (he established the firm in 1971) in Maryland, where he researched different markets for two years before settling on Utah County.
In July, the firm was named 2018 'Developer of the Year' by NAIOP, the Commercial Real Estate Development Association – the association's top national honor.
"Given the outstanding and highly deserving commercial real estate companies competing for this award on an annual basis, our entire organization takes great pride in this achievement," said St. John in a statement. "I am particularly proud of the work ethic we have instilled into our loyal employees, which places the daily real estate needs of our clients as our number one priority. This national recognition validates our corporate culture of performing to the best of our ability each day and doing what it takes to get the job done right."
Thomas said Utah's top-ranked population growth (over 2% the past three years), youthful demographic and business-friendly environment all factored into the firm's decision to invest in the Beehive State, evidenced by Valley Grove, a multi-phase, 62-acre master-planned development just east of the Pleasant Grove Blvd./I-15 Interchange that ultimately will include 1 million SF of space in six major office buildings, eight different retail sites and 10 additional pad sites. The anticipated $300 million investment is expected to generate $800 million in tax revenue for the state, county, and city, while hosting 7,000+ employees.
"Ed and I are partners; we boiled it down to three markets – Seattle, Portland and Salt Lake, and when it came to making the decision, I picked Salt Lake because of regulatory and business environment and the fact that the population is growing with natural (in-state) growth. We're a speculative builder; we didn't have anything pre-leased, no financing, we just started building. We put $35 million into the project before we got any financing. We figured we had this great location that other developers had passed over."
Projects include Grove Tower, a 190,000 SF, six-story Class A office building, and Grove 1, a 170,000 SF office building that broke ground in July and should be completed by August 2019.
Designed by Beecher Walker Architects of Holladay and built by Jacobsen Construction of Salt Lake, Grove Tower's entrances and dramatic six-story edges create angular cutouts that capture natural and man-made light in unique ways.
Materials include gunmetal gray and warm wood-colored metal panels – in addition to walls of glass – that reflect and aid in the play of light coming into the spaces of the building at all times of the day. The sensory experience continues into the two-story lobby where visitors are greeted by a sea of reflective finishes juxtaposed to matte ones. The 30' X 9' LED screen on the opposite wall can't be missed as is plays a continual loop of iconic and dramatic Utah scenery.
High-end finishes continue with 5 ft. x 10 ft. light-colored, marble-looking floor tiles, the largest of its type available, surrounded by smaller, matte porcelain tiles, which offers a subtle contrast in light reflection. Poured-in-place GFRC panels encasing the elevator have a polished black finish, offering yet more dramatic design contrasts.
St. John boasts a notable development portfolio with more than 18 million square feet of space in eight states spanning three regions, including office, flex/research, warehouse and retail, in addition to residential units. Besides Maryland, it has offices in Louisiana, Pennsylvania, Virginia and Wisconsin; Colorado and Nevada are western locations besides Utah.
Thomas expects the local economy to hum along, both short- and long-term, and said St. John remains bullish on his Utah investment. "He loves it – he's spending a lot of money out here and is pretty happy with it."
"I like that Utah has been growing," he added. "Whenever you're adding bodies to a market it takes away risk from what we're doing. The more new bodies, the more people eating at your restaurant. The fact that the market is growing means the product will be absorbed over time without risk."
He also has enjoyed the relationships he's built with local contractors and designers, and said St. John's as a company does well managing the construction of its own projects.
"As we track our construction pricing, we do $400 million a year in new construction. We've been able to control our pricing better than some of our competitors. We offer net 10 (10-day) payment to our subs; it's allowed us to control our pricing. We show a lot of fidelity to our subs that take care of us and we give them a lot of work."