P3 People Podcast: Daniel Thomas of St. John Properties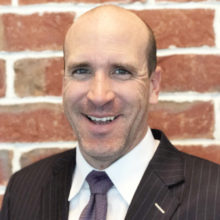 In this episode, Steve Klass sits down with Daniel Thomas to discuss St. John Properties' involvement in the community and commitment to the environment. Daniel expresses that doing well by doing good is a key aspect of what their real estate business has to offer. By giving back to the community and building LEED certified buildings, Daniel Thomas demonstrates that companies can thrive and be profitable in Utah by being socially and environmentally involved. Steve and Daniel also discuss the upcoming Good Business Social that Daniel hopes will get other business people to recognize the value in forward looking thinking. Check out the event here!
Listen and be inspired to do well by doing good!
ABOUT DANIEL THOMAS
Daniel Thomas is a Regional Partner with St. John Properties, a full-service real estate development company. With over 18 million square feet, valued at over $2.5 Billion and with over 2,000 tenants, St. John Properties is one of the largest privately held real estate firms in the nation. Daniel is responsible for all facets of the growth and development of St. John Properties portfolio in the Utah region.
Daniel received a BA in Real Estate Finance from Portland State University and a MS in Real Estate from Johns Hopkins. He is the past Chairman of the real estate & economic development advisory board at the University of Baltimore where he also instructed graduate and undergraduate real estate courses. He has also lectured at Johns Hopkins, Loyola University and the University of Utah.