MagView moving 75 workers from Montgomery to Howard County
Baltimore Business Journal  |  Melody Simmons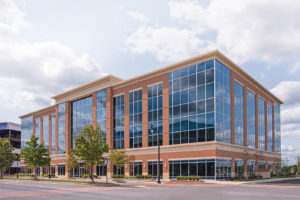 Medical software company MagView is relocating its 75-worker headquarters to Maple Lawn from Montgomery County.
MagView this month signed a lease for 15,000 square feet of office space at 8110 Maple Lawn Blvd. as part of an expansion in its plans to market its breast imaging products to outpatient imaging centers and hospitals. The move to the four-story, 104,412-square-foot Class A development will take place later this fall.
MagView is currently located at 3915 National Drive in Burtonsville, about five miles from Maple Lawn.
MagView was founded in 1990 in Silver Spring and today its software is used in more than 2,500 healthcare facilities in the U.S. and abroad to help track patient data from mammography. A separate software product by MagView gathers and analyzes data for lung cancer patients.
"Our company outgrew our existing facilities and continues to expand rapidly and we believed it was essential for our new location to be easily accessible to a highly-skilled technical workforce," said MagView CEO Bryan Chapin in a statement. "We began looking closer at Maple Lawn due to the numerous high-technology firms contained within the business community and believe Maple Lawn will significantly improve our ability to recruit and retain employees."
Maple Lawn will have more than 1 million square feet of commercial space and 120,000 square feet of retail when it is built out by master developer Greenebaum Enterprises and St. John Properties. It is located off Route 29 in Fulton.
St. John's Sean Doordan and Claire Cobert represented the landlord — St. John Properties — in the deal.