Fast-casual restaurant Pats Select now open in Cockeysville, Asian Garden to soon follow
The Baltimore Sun  |  Wesley Case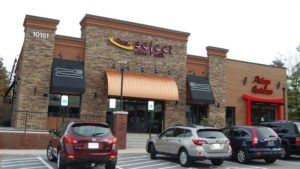 Italian restaurant Pats Select Pizza Grill has opened in Cockeysville, while Asian Garden, will open in the same mixed-use center on Monday.
Owned by Stavros Kalaitzoglou, the fast-casual restaurants are located at 10151 York Road at Crestridge Center. Pats, the 15th location for the pizza and sandwiches shop, opened two weeks ago, according to a news release.
This will be the second Asian Garden. The first is located in Elkton, where Kalaitzoglou is based.
Both restaurants are "bring your own bottle" for wine or beer with an additional cork fee.