Commercial developer in Waunakee honored
Waunakee Tribune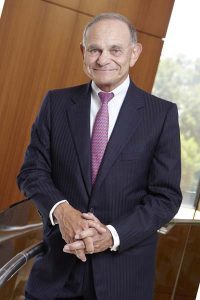 NAIOP, the Commercial Real Estate Development Association, has selected St. John Properties, Inc., headquartered in Baltimore, Maryland, as the 2018 Developer of the Year – the association's highest honor.
St. John Properties is a commercial real estate developer and owner with 19 million square feet of Class "A" commercial office, flex/R&D, retail and warehouse space, as well as more than 2,500 residential units.
St. John's Properties has developed two sites on Moravian Valley Road in Waunakee's business park and is in the process of building out a third.
By the end of 2019, the company portfolio will expand to approximately 20 million square feet. The company's real estate investments are currently valued at more than $2.9 billion, with 2,100 clients across eight states, including Maryland, Colorado, Louisiana, Nevada, Pennsylvania, Utah, Virginia and Wisconsin.
St. John Properties, which was founded by Edward St. John in 1971 and originally known as MIE Properties, has grown to become among the largest privately-held commercial real estate firms in the Mid-Atlantic region. Since initiating its corporate sustainability program in 2009, the company has earned U.S. Green Building Council LEED certification for 43 buildings, representing more than 2.3 million square feet of space across the portfolio, with nearly every new building now developed by St. John Properties designed to earn LEED certification.
A founding principle of St. John properties is to invest long-term in the communities they serve. St. John Properties has been ranked one of the 10 largest corporate philanthropists in the Baltimore Metro area by the Baltimore Business Journal since 2014.
St. John Properties is the first company in the NAIOP Maryland chapter to receive this award since its inception, and only the second commercial real estate firm headquartered in Maryland to be recognized.
"Given the outstanding and highly-deserving commercial real estate companies competing for this award on an annual basis, our entire organization takes great pride in this achievement," said St. John, chairman. "I am particularly proud of the work ethic that we have instilled into our loyal employees, which places the daily real estate needs of our clients as our number one priority. We believe in the power of hiring the right people, working hard and giving back to the community. This national recognition validates our corporate culture of performing to the best of our ability each day and doing what it takes to get the job done right."
The 2018 Developer of the Year award will be presented on Oct. 17 at NAIOP's CRE.Converge conference in Washington, D.C. St. John Properties was selected from a slate of nominees and was evaluated by a team of seasoned developers on the following criteria: outstanding quality of projects and services; active support of the industry through NAIOP; financial consistency and stability; ability to adapt to market conditions; and support of the local community.
http://www.hngnews.com/waunakee_tribune/news/business/article_f795ce3f-fea2-59d5-8459-9f9192a75017.html