Anne Arundel Workforce Development to consolidate 3 training centers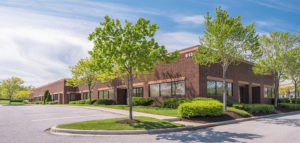 The Baltimore Sun  |  Rick Hutzell
BALTIMORE, MD (September 12, 2017) — Anne Arundel Workforce Development is consolidating three job training centers in a Linthicum business park this month, shutting offices in Arnold and Glen Burnie.
The 23,000-square-foot Career Center will have more space for programs run by the publicly funded nonprofit, the Maryland Department of Labor and Licensing, the Maryland Division of Rehabilitation and Anne Arundel Community College that help people who are unemployed or underemployed, said Bekki Leonard, communications director. The move is expected to be completed in time for a Sept. 25 public opening.
The Arnold Career Center, which closed earlier this month, is the only Workforce Development job center in the central and southern regions of Anne Arundel County.
Leonard said the nonprofit is working with the City of Annapolis to create a new workforce development specialist who will focus on job training programs in the Annapolis area. That program is expected to be up and running later this fall.
The new center will open at 613 Global Way in the BWI Technology Park. Workforce Development leased the whole building from St. John Properties. Terms of the lease were not released.
The move will transfer nearly 60 employees from the various organizations working at the Arnold center, the Youth Employment Services Center and Glen Burnie Career Center. The two centers in Glen Burnie share space in a building on Baltimore & Annapolis Boulevard.
Workforce Development also operates satellite career centers in two apartment complexes run by the county Housing Commission, BWI Thurgood Marshall Airport, Arundel Mills mall as well as another full-service center in the City of Laurel across the Prince George's County line.
In a statement released through St. John Properties, Workforce Development said it helped nearly 6,200 Anne Arundel County residents in the past year, including nearly 25,000 visits to the three Career Centers. The organization also works directly with local businesses.
Leonard said the current space has proven too small for the various programs and the number of people they serve.