Addressing Labor Shortages and Skills Gaps in CRE
NAIOP Commercial Real Estate Development Association  |  Brielle Scott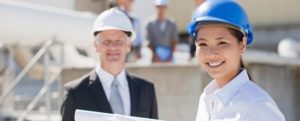 For many organizations, recruiting and retaining talent has taken on even more importance as the commercial real estate industry continues to evolve and the need for a more diverse workforce becomes apparent. At CRE.Converge 2019, experts shared strategies for the best use of human capital and how they are working to overcome obstacles including labor shortages in the industry.
John Schwab, CPA, partner, leader of construction and real estate industry practice, Wipfli LLP, led the discussion with panelists Sean Doordan, senior vice president, leasing and acquisitions, St. John Properties, Inc., and Joe'Mar Hooper, Wisconsin market leader, CommonBond Communities.
"Many of the employee recruitment or retention programs we tend to hear about are focused on getting people in at the 'ground floor.' Is there a space for advanced hires?" asked Schwab at the start of the discussion.
"We have a two-fold approach to build our team," said Doordan. "It's both internal and external. For example, I'd say the receptionist position is one of the most 'revolving doors' within our organization – employees who start there are able to gain understanding of our culture, decide if it's a good fit, and we're honored when they communicate that they want to continue to grow within our organization."
"We also use recruiters for outside talent, but tend to go to places where we can tailor our approach, through organizations like NAIOP," Doordan added. "Our company also has a passion for philanthropy, so that tends to draw some great people who share our values in giving back to the community as well."
Schwab shared a question from the audience: Are school systems focused on delivering workers whose skills meet the needs of the industries of the future?
"Not really," said Hooper. "The youth (ages K-12) aren't necessarily aware of what opportunities are available in commercial real estate, and we need to do a better job of conveying that. At the college level as well – many folks are undecided as they start in school and can be educated on what's out there and what training they need to do to get there."
Hooper shared the three strategies that CommonBond uses to recruit a diverse workforce:
1) Be intentional from an organizational perspective and specifically commit time and resources to the effort. Create a culture that values diversity – from the top-down and bottom-up.
2) Know that you don't have to go about it alone. If you don't know how to get started, it can be intimidating. CommonBond sought out a consultant for how to do this work. "We didn't have the capacity to do an equity analysis so we brought in a consultant who helped us conduct one, do focus groups, and establish an equity framework to help maintain and attract a more diverse workforce," said Hooper.
3) Focus on marketing. "We cast a wide net for job applicants, and our HR department takes the time to sit down with the hiring manager to gain an understanding of what we're looking for, and brainstorm how we can go outside of the more traditional outlets to find candidates."
"The best advertising is having employees who are within those diverse communities," said Hooper. "We focus on affinity groups within our organization and support them – taking them out to lunch so they can connect, for example."
Both Doordan and Hooper shared their companies have built relationships with local universities and professors which have helped them establish a pipeline for recruiting talent.
"Internships could be one of the best places to begin when it comes to building a pipeline for diversity," said Doordan. "And it's important that they are paid – a lot of folks from underrepresented groups don't have the ability to work for free. It's vital that we provide those folks with some kind of a stipend, otherwise we're going to continue to only attract a certain kind of intern."
Doordan shared a recent experience at a recruitment event with college-age students who asked him questions he didn't anticipate about living in the city of Baltimore, where St. John Properties is based. "I realized I needed to be ready to answer these questions," he said. "Talking to potential candidates helps you better understand what's important to them through the questions they ask."
"We're not as in tune with the younger generation as we thought we were," agreed Hooper. "We're being very intentional about the process of collecting feedback from our younger workers."
He added that CommonBond has recently revised all job descriptions so that each one includes the company mission statement. "So all potential applicants can see if their values align with our values."
On the topic of retention strategies, Hooper shared a specific example of how the organization addressed a challenge with a position that had a high turnover rate. A new mentorship program was established that connected some of the more experienced employees with the new hires in the position.
"Some of our seasoned veterans mentored those folks over six months to help them better understand the culture and help to ease their transition," he said. The program offers a $500 bonus to incentivize the mentors who complete the six-month program, and the investment has proved to be more than worthwhile: "The program has increased morale for new employees and current employees, and we've seen an uptick in retention," said Hooper.
Apart from the more traditional employee incentives like company cars and cell phones, Doordan said St. John Properties prioritizes the health and wellness of their employees.
"You even get an electric toothbrush" when you start at the company, he said with a laugh, along with access to the employee-only 3,000-square-foot gym.