St. John Properties Welcomes Brad Garner and Hope Jones to Austin, Texas Regional Office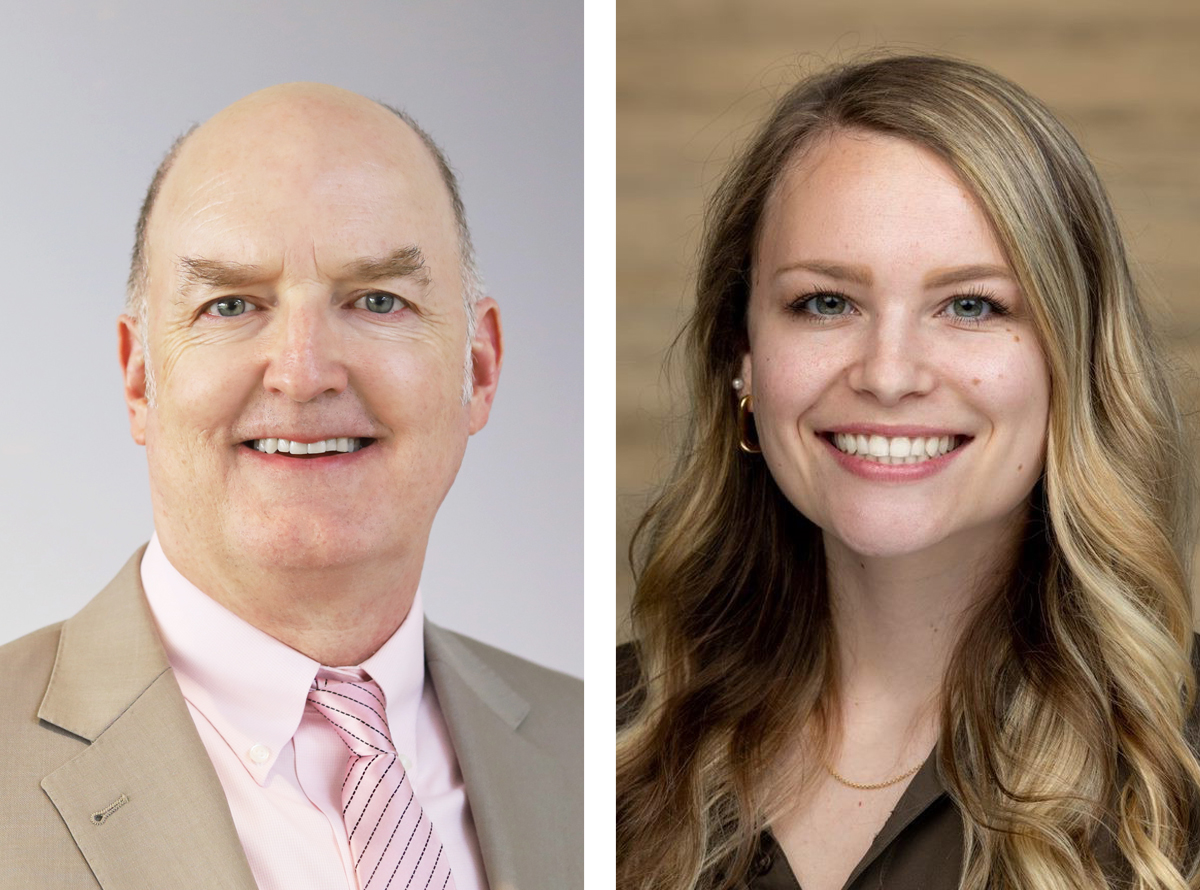 AUSTIN, TX – St. John Properties, Inc., a commercial real estate development and management company active in 11 states, and with a national portfolio valued at more than $5 billion, has selected Brad Garner as Director of Construction and Hope Jones as Project Coordinator in the firm's Austin, Texas regional office. Last spring, the Baltimore-based firm opened its first Texas-area office and revealed its intentions to acquire land and develop ground-up Class 'A' commercial office, retail, warehouse/logistics and flex/R&D space throughout the greater Austin metropolitan area. Brooke Harlander, Regional Partner for St. John Properties in Texas, directs all Austin-area development activities.

Garner will oversee the company's in-house construction division including oversight of ground-up construction management activities, and the selection of third-party subcontractors for all new buildings developed by St. John Properties locally. This includes interacting with project managers, subcontractors, and design vendors, as well as establishing and maintaining budgets for each construction project. Formerly Principal of Garner Development Services, LLC, Garner brings more than 27 years of diversified real estate development and construction management experience to this position.

In her new role, Jones will be responsible for coordinating the company's real estate development and construction activities, as well as assist in the leasing process. This includes the management and organization of plans, documents, agreements, and due diligence materials. She previously worked as a Procurement Specialist for Amherst, and has more than seven years of related experience.

Earlier this year, St. John Properties acquired a nearly 35-acre site in the greater Austin metropolitan market with intentions to develop a mixed-use business community comprised of approximately 225,000 square feet of commercial space. The site – branded Westinghouse Crossing – is located approximately 15 miles north of Austin near the southern border of Georgetown and the northern border of Round Rock, and is near the intersection of Westinghouse Road and N Mays Street, adjacent to Interstate 35. St. John Properties intends to speculatively develop over 170,000 square feet of their signature flex/research & development space, nearly 40,000 square feet of single-story commercial office, and nearly 15,000 square feet of retail space to provide amenities to the tenants of the business park and surrounding community. A 1.37-acre pad site, suitable for a free-standing restaurant or medical/healthcare use, is also available for lease or purchase. Groundbreaking activities are expected to commence this fall on a portion of the flex/R&D component of Westinghouse Crossing, with the first building expected to deliver in summer 2024.

"Brad and Hope represent the first of many professionals we intend to attract to St. John Properties as we build our Austin team and continue our mission to develop best-in-class real estate development projects throughout the region," stated Brooke Harlander. "We have extreme confidence in their communication and leadership abilities, and believe their work ethic and passion for the commercial real estate industry reflect the culture and commitment we value at St. John Properties. Brad and Hope bring real estate knowledge and many valuable relationships, which we intend to leverage during the development process. We remain aggressive in our approach to pursue land acquisition opportunities for the execution of our vertically-integrated development strategy, and expect to add further talent to our team in the future."

Founded in 1971, St. John Properties, Inc. is one of the nation's largest and most successful privately held commercial real estate firms. The company is distinguished by its commitment to customer service, achievements in green building, and top-rated workplace culture. Throughout St. John Properties' 52-year history, the company has developed more than 23 million square feet of flex/R&D, office, retail, and warehouse space, and has investments in over 3,000 residential units. The company proudly serves more than 2,500 clients in Colorado, Florida, Louisiana, Maryland, Nevada, North Carolina, Pennsylvania, Texas, Virginia, Utah, and Wisconsin. For more information about the company, visit www.sjpi.com.