St. John Properties Acquires 35-Acre Site Near Austin, Texas for 225,000 Square Foot Mixed-Use Business Community
Baltimore-based commercial real estate development and management group with assets of more than $5 billion and projects in 10 states, opened new Texas regional office in Austin last spring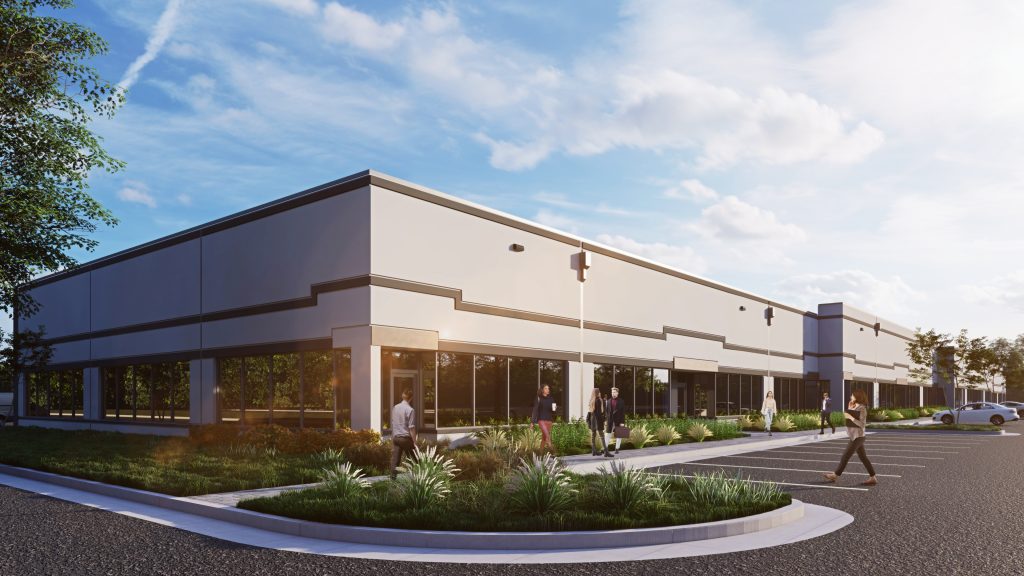 AUSTIN, TX – St. John Properties, Inc. has acquired a nearly 35-acre site in the greater Austin, Texas metropolitan market with intentions to develop a mixed-use business community comprised of approximately 225,000 square feet of flex/R&D, single-story commercial office and retail space. This represents the first land acquisition for the full-service commercial real estate development and management company since opening a regional office in Austin, Texas last spring. The company lists real estate assets of more than $5 billion and, since its founding in 1971, has developed more than 23 million square feet of space in various asset classes throughout 10 states. Joe Simmons and Leigh Ellis of Aquila Commercial, LLC represented the seller, Tucson, Arizona-based Buorn Companies in this sale transaction with undisclosed terms.

The site – branded Westinghouse Crossing – is located approximately 15 miles north of Austin near the southern border of Georgetown and the northern border of Round Rock, and is near the intersection of Westinghouse Road and N Mays Street, adjacent to Interstate 35. St. John Properties intends to speculatively develop over 170,000 square feet of their signature flex/research & development space, nearly 40,000 square feet of single-story commercial office, and nearly 15,000 square feet of retail space to provide amenities to the tenants of the business park and surrounding community. A 1.37-acre pad site, suitable for a free-standing restaurant or medical/healthcare use is also available for lease or purchase. Groundbreaking activities are expected to commence this fall on a portion of the flex/R&D component of Westinghouse Crossing, with the first building expected to deliver in summer 2024.

"We chose Austin as the site of our new regional office because of the incredible culture, population and job growth forecasted for the area, and believe we have secured the perfect site to execute our signature real estate product types," stated Brooke Harlander, Regional Partner for St. John Properties' Austin office. "Westinghouse Crossing will deliver highly-flexible spaces specifically suited to satisfy the real estate needs of life sciences, laboratory, technology, government contractors and small businesses. Upon completion, the business community will be home to hundreds of jobs, and will become a significant economic development generator and tax contributor to the entire region."

Site offers immediate proximity to 700,000 workers and abundant amenities

Westinghouse Crossing is contained within Williamson County in the North Austin metropolitan area, and is adjacent to the master-planned communities of Teravista and Vista Vera, the Round Rock Premium Outlets, Baylor Scott & White Hospital, and the Great Hall & Conference Center. More than 700,000 people are employed in the immediate area, more than 2,600 apartment homes are under construction or have been recently completed, and Georgetown was voted the "South's Best City to Live in" by Southern Living magazine in 2018. The site offers direct access to Interstate 35, Texas State Highway 130 and FM 1431, and Austin-Bergstrom International Airport is 25 minutes away. The average household income in the immediate area is nearly $112,000.

Building on relationships within Austin and Georgetown

According to the U.S. Census Bureau, Austin is the 10th largest city in the country with a population of more than one million people, with 43 percent of the region's population in its "peak working years" compared to 36 percent nationally. The area has experienced 26 percent housing growth since 2010, and Austin's gross domestic product increased by 4.3 percent through Q3 2022, according to the Kenan Institute of Private Enterprise at the University of North Carolina, ranking it behind only San Francisco's growth rate. U.S News & World Report ranked Austin #13 in its annual "Best Places to Live" survey, and the Wall Street Journal named Austin America's Best Job Market in 2020.

St. John Properties is vertically integrated, and will self-manage and self-lease their business communities in Texas, allowing them to have direct contact and relationships with their clients and the community.

"We have successfully developed key relationships with the regional brokerage and business communities, and with this strategic site, are poised to deliver best-in-class commercial real estate space that satisfies the longstanding needs of companies in a diverse set of industries," added Harlander. "In addition, we continue to search for compelling asset and land acquisition opportunities, and intend to remain aggressive in this endeavor including analyzing joint venture partnerships. St. John Properties remains a long-term holder of commercial real estate, and plans to grow our Austin area portfolio continuously for decades to come."

"The City of Georgetown is thrilled to be working with St. John Properties on Westinghouse Crossing, their first development project within the State of Texas," stated Josh Schroeder, Mayor of Georgetown. "Their flex/research & development buildings cater to a wide variety of users, and are ideal for small businesses. We look forward to developing a long-term relationship with Brooke Harlander and St. John Properties as they pursue additional development opportunities to support our growing business community."

St. John Properties differentiated by speculative development

St. John Properties is differentiated among its peers by its philosophy of developing real estate space almost exclusively on a speculative basis, which enables the company to respond quickly to the emerging requirements of new and existing clients. The company has speculatively broken ground on nearly one million square feet of space nationwide throughout each of the last four consecutive years, and intends to continue that strategy in 2023. In part through its activities in Austin, the company plans to nearly double the size of its portfolio to 40 million square feet of space.

St. John Properties has constructed over 13.1 million square feet of flex/R&D space nationally, and will initiate construction of Westinghouse Crossing with this product. Flex/R&D buildings have an unparalleled capacity to accommodate office and specialty users who may need lab space, secured facilities or other unique requirements. Although the flex/R&D product type will be the first asset class delivered at Westinghouse Crossing, St. John Properties intends to develop multi-story office and mixed-use communities throughout Texas in the future.

Founded in 1971, St. John Properties, Inc. is one of the nation's largest and most successful privately held commercial real estate firms. The company is distinguished by its commitment to customer service, achievements in green building, and top-rated workplace culture. Throughout St. John Properties' 52-year history, the company has developed more than 23 million square feet of flex/R&D, office, retail, warehouse space and serves more than 2,500 clients throughout 10 states. The company was awarded the 2018 NAIOP National Developer of the Year and named within the Top 5 developers of LEED certified buildings by the U.S. Green Building Council. For more information about the company, visit www.sjpi.com.