St. John Properties Promotes Mindy Saler to Assistant Vice President, Legal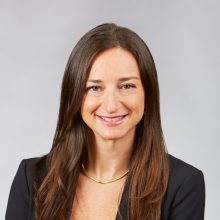 BALTIMORE, MD – St. John Properties, Inc., a Baltimore-based commercial real estate development and management company with a national portfolio valued at more than $5 billion, has promoted Mindy Saler to Assistant Vice President, Legal. Saler, who formerly served as Leasing Attorney, joined the company in 2017.

In her continuing role with St. John Properties, Saler will be responsible for supporting the company's in-house leasing team in drafting and negotiating real estate leases and related documents, as well as analyzing leases, preparing lease abstracts, and communicating with opposing legal counsel in lease negotiations. Her expanded responsibilities will include supporting the company's contracts department to implement and evolve new processes as St. John Properties continues to expand and scale nationwide.

Saler has more than 15 years of directly-related legal experience. She earned a Bachelor of Arts degree from the University of Maryland, College Park, and a Juris Doctorate from the University of Baltimore School of Law.

"Mindy is a highly-skilled communicator who consistently demonstrates the ability to handle complex transactions," said Sean Doordan, Executive Vice President, Acquisitions and Growth for St. John Properties. "Her detail-oriented approach and professionalism have garnered widespread respect and admiration throughout the industry, and she consistently brings tremendous value to St. John Properties."

Founded in 1971, St. John Properties, Inc. is one of the nation's largest and most successful privately held commercial real estate firms. The company is distinguished by its commitment to customer service, achievements in green building, and top-rated workplace culture. Throughout St. John Properties' 52-year history, the company has developed more than 23 million square feet of flex/R&D, office, retail, and warehouse space, and has investments in over 3,000 residential units. The company proudly serves more than 2,500 clients in Colorado, Florida, Louisiana, Maryland, Nevada, North Carolina, Pennsylvania, Texas, Virginia, Utah, and Wisconsin. For more information about the company, visit www.sjpi.com.