St. John Properties Promotes Archie Pantoja to Director, Information Technology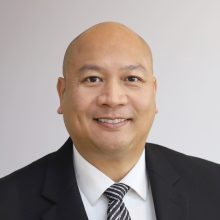 BALTIMORE, MD – St. John Properties, Inc., a Baltimore-based commercial real estate development and management company with a national portfolio valued at more than $5 billion, has announced the promotion of Archie Pantoja to Director, Information Technology. Pantoja has worked for the company since 2019 and formerly served as the Network and System Administrator.

Pantoja's expanded responsibilities entail overseeing the day-to-day operations of the company's in-house Information Technology department and staff, maintaining the computer systems and network, responding to, and addressing problems incurred by users and troubleshooting technology-related issues. Pantoja also executes all network updates, maintains the disaster recovery site, and researches and implements new technology hardware and software that adds efficiencies to the workplace for St. John Properties' headquarters in Baltimore and 11 regional offices throughout the country.

Pantoja has more than 22 years of Information Technology experience. He earned a degree in Organizational Communication from De La Salle University.

"As the information technology sector becomes increasingly complex, we regularly depend on Archie's expertise and industry knowledge to keep our systems up to date and operational," explained Cindy Thayer, Vice President, Controller for St. John Properties. "Having an in-house resource with his analytical, problem-solving and communications skills is invaluable. Archie has made a significant impact since his arrival and this promotion reflects his value to the entire company."

Founded in 1971, St. John Properties, Inc. is one of the nation's largest and most successful privately held commercial real estate firms. The company is distinguished by its commitment to customer service, achievements in green building, and top-rated workplace culture. Throughout St. John Properties' 52-year history, the company has developed more than 23 million square feet of flex/R&D, office, retail, and warehouse space, and has investments in over 3,000 residential units. The company proudly serves more than 2,500 clients in Colorado, Florida, Louisiana, Maryland, Nevada, North Carolina, Pennsylvania, Texas, Virginia, Utah, and Wisconsin. For more information about the company, visit www.sjpi.com.