St. John Properties Promotes Melissa Alleman to Director of Payroll and Benefits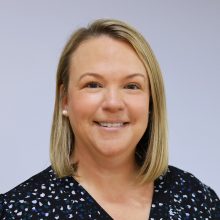 BALTIMORE, MD – St. John Properties, Inc., a Baltimore-based commercial real estate development and management company with a national portfolio valued at more than $5 billion, has promoted Melissa Alleman to Director of Payroll and Benefits. Formerly Payroll and Benefits Administrator, Alleman joined the company in 2001.

Alleman provides services to all 11 St. John Properties' regional offices, including managing the employee payroll process, the administration of employee benefits, and the execution of the employee open enrollment process. She also supervises the daily responsibilities of the receptionist team at the company's headquarters in Baltimore.

Alleman is currently pursuing a Bachelor's degree in Human Resource Management from the University of Maryland Global Campus.

"Melissa is regularly tasked with a wide variety of responsibilities, and she consistently performs these duties with an organized and detail-oriented approach," explained Lori Rice, Executive Vice President and Chief Financial Officer at St. John Properties. "Her dependability, responsiveness and tenure have earned her respect throughout every department of the company, and this promotion reflects the confidence we have in her abilities."

Founded in 1971, St. John Properties, Inc. is one of the nation's largest and most successful privately held commercial real estate firms. The company is distinguished by its commitment to customer service, achievements in green building, and top-rated workplace culture. Throughout St. John Properties' 52-year history, the company has developed more than 23 million square feet of flex/R&D, office, retail, and warehouse space, and has investments in over 3,000 residential units. The company proudly serves more than 2,500 clients in Colorado, Florida, Louisiana, Maryland, Nevada, North Carolina, Pennsylvania, Texas, Virginia, Utah, and Wisconsin. For more information about the company, visit www.sjpi.com.