St. John Properties Hires James Bell as Carpenter Servicing Southern Maryland Division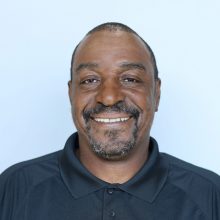 BALTIMORE, MD — St. John Properties, Inc., a Baltimore-based commercial real estate development and management company, has hired James Bell as Carpenter, servicing the Southern Maryland Division. Bell spent the past two years working as a Carpenter for S.E. Davis Construction and has more than 25 years of related experience in the field. He also worked as a Specialist for the United States Army and handled underwater welding assignments.

Bell's primary responsibility is assuring the proper condition of under-construction buildings, to allow third-party subcontractors to perform specified activities, including supporting public utility and communications vendors. His duties also include overseeing the work of contractors and performing carpentry assignments. Bell is concentrating his current activities at Lexington Exchange, a 140-acre mixed-use business community located near the Naval Air Station Patuxent River in St. Mary's County.

"Our company depends on professionals like James to perform critical tasks that preserve construction schedules, as well as regularly trouble-shooting and executing all the fine details that simplify tasks for our subcontractor groups," stated Jeffrey Gish, St. John Properties' Executive Vice President of Construction. "Our field construction team's significant contribution to our overall construction and development activities are invaluable."

Located along Three Notch Road (MD Route 235) and near Patuxent Beach Road (MD Route 4), Lexington Exchange presently contains an Aldi grocery store, 12-screen R/C Theater and three buildings totaling approximately 120,000 square feet of flex/R&D space. At full build-out, the business community will feature up to 600,000 square feet of commercial space.

"Lexington Exchange is currently brimming with activity, with the nearby naval station and its 22,000 jobs acting as the primary economic driver in St. Mary's County," stated Andrew Roud, Regional Partner, Southern Maryland for St. John Properties. "We intend to continue our speculative development strategy to proactively build new buildings that satisfy the real estate needs of our current and future clients. We are lucky to have professionals such as James on our team."

Founded in 1971, St. John Properties, Inc. is one of the nation's largest and most successful privately held commercial real estate firms. The company is distinguished by its commitment to customer service, achievements in green building, and top-rated workplace culture. Throughout St. John Properties' 51-year history, the company has developed more than 22 million square feet of flex/R&D, office, retail, warehouse space and has investments in over 2,600 residential units. The company proudly serves more than 2,500 clients in Colorado, Louisiana, Maryland, Nevada, Pennsylvania, Texas, Virginia, Utah, and Wisconsin. For more information about the company, visit www.sjpi.com.