St. John Properties Enters Florida Market
52-year-old Baltimore-based firm, attracted by land availabilities, business climate and long-term growth prospects of region, opens new Tampa office and is now active in 11 states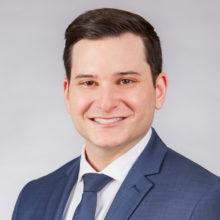 TAMPA, FL – Baltimore-based St. John Properties, Inc., a full-service commercial real estate development and management company with a national portfolio valued at more than $5 billion, has entered the Florida market with a new regional office in Tampa. This move represents the continuation of the firm's expansion into high growth markets around the country, and follows the 2022 openings of new regional offices in Austin, Texas and the Raleigh, North Carolina. Founded in 1971 by Edward St. John, who serves as Chairman, the company has developed and manages more than 23 million square feet of commercial space and is now active in 11 states.

St. John Properties is immediately pursuing land acquisition opportunities to fulfill its speculative development strategy throughout Hillsborough, Manatee, Pasco and Polk counties in the greater Tampa metropolitan area. Earlier this year, the company announced its intentions to speculatively develop 26 buildings, totaling more than one million square feet of commercial space across its national portfolio in 2023. This follows the 2022 delivery of 18 buildings comprising more than 620,000 square feet of speculative commercial space and the acquisition of three commercial portfolios totaling 225,000 square feet.

Michael Sacks, who earned undergraduate and graduate degrees from the University of Florida, will lead day-to-day operations of the new Tampa office as Regional Partner, with responsibilities including site and property acquisition, development, construction, marketing and leasing, and property management. Sacks recently relocated to Tampa from the company's corporate headquarters in Baltimore, where he has worked since 2019.

"We were attracted to Tampa by the region's welcoming business environment, continued growth, highly-educated workforce, and availability of land," stated Lawrence Maykrantz, President and CEO of St. John Properties. "We expect the noticeable business and population migration to the southeast section of the country to persist, and envision tremendous opportunities, particularly along the Interstate 4 corridor connecting Tampa and Orlando. Our team is engaged in the search and analysis of suitable land acquisition opportunities to host our signature flex/R&D, single-story office, mid-rise office, and retail buildings."

Company proactively develops speculative green buildings

Throughout its more than five-decade history, St. John Properties has proactively developed real estate products on a speculative basis, a practice that differentiates the company from its peers. This philosophy enables the company to respond instantly to emerging requirements of new and existing clients. St. John Properties has speculatively broken ground on approximately one million square feet of space nationwide in four of the last five years.

Since initiating its Leadership in Energy and Environmental Design (LEED) strategy in 2009, St. John Properties has earned certification from the U.S. Green Building Council (USGBC) for more than 100 buildings in its national portfolio. The company remains a leader in sustainable building innovation, with a mission to further refine processes that improve indoor air quality while boosting employee wellness and productivity. "St. John Properties considers the conservation of energy and natural resources, along with the ongoing need to develop and innovate environmentally-friendly buildings, to be priorities in attracting new tenants," said Maykrantz. The USGBC ranks St. John Properties among the top five developers of LEED certified buildings nationwide.

Sacks is leading the effort to identify and acquire strategic sites throughout the greater Tampa area to develop ground-up Class 'A' commercial office, retail, warehouse/logistics and flex/R&D space. Flex/R&D buildings became a signature of Edward St. John in the early 1970s in response to the real estate needs of a wide range of end-users. It consists of a "part office/part light industrial" single-story building separated into bays which can be fully customized to meet end-users' specific needs. St. John Properties' flex/R&D product is home to a broad array of end users, from high-tech companies with majority office need, to light manufacturing and distribution centers, and everything in between.

"We are eager to establish and develop relationships with local business leaders and commercial real estate professionals, and introduce our unique business and operational model to Florida," stated Michael Sacks. "The post-pandemic economy has spurred the development of thousands of acres of residential communities and large-scale warehouse product to serve the expanding e-commerce sector, but there has been a corresponding lag in the construction of flex/R&D product, which remains our specialty. Given our average tenant size is 6,000 square feet along with our focus on serving small businesses, we intend to fill that gap and seize emerging opportunities. Our ongoing conversations and market research have cemented our confidence in the future of the Tampa economy. St. John Properties is a long-term holder of commercial real estate and we will work hard to make a positive and meaningful difference in Florida."

Continued population migration elevates Tampa to 15th largest U.S. city

According to information from the U.S. Census Bureau, Tampa's population increased by 150 percent between 2016 and 2021, and the city ranks as the 15th most populous in the country, with more than 3.2 million people. Forbes named Tampa as the number one Emerging Tech City in the U.S., and LinkedIn ranked the city 3rd on its "Fastest Growing Areas for Entrepreneurs" list. Research from the Tampa Bay Economic Development Council (TBEDC) shows that Tampa has access to more than 34 million consumers within an eight-hour drive, and Port Tampa Bay is Florida's largest seaport. TBEDC also reports an eight-county region workforce of nearly two million, with a median age of 38. The region is served by Tampa International Airport, which served more than 21 million passengers in 2022 and expects a nine percent growth this year.

Founded in 1971, St. John Properties, Inc. is one of the nation's largest and most successful privately held commercial real estate firms. The company is distinguished by its commitment to customer service, achievements in green building, and top-rated workplace culture. Throughout St. John Properties' 52-year history, the company has developed more than 23 million square feet of flex/R&D, office, retail, warehouse space and has investments in over 3,000 residential units. The company proudly serves more than 2,500 clients in Colorado, Florida, Louisiana, Maryland, Nevada, North Carolina, Pennsylvania, Texas, Virginia, Utah, and Wisconsin. For more information about the company, visit www.sjpi.com.