St. John Properties, Inc. Announces Expansion into North Carolina
Baltimore-based commercial real estate development and management company promotes Dustin Atkielski to Regional Partner to lead Raleigh Office, commencing activity in 10 states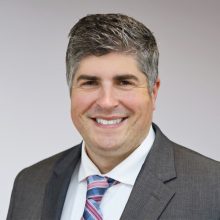 RALEIGH, NC – St. John Properties, Inc., a Baltimore-based full-service commercial real estate development and management company which has developed more than 22 million square feet of space in various asset classes, has entered the North Carolina market with the recent opening of a new regional office in Raleigh. The company was founded in 1971 by Edward St. John, and has a real estate portfolio valued at over $4.5 billion. The company is pursuing opportunities to fulfill its speculative development strategy throughout the Research Triangle area of North Carolina. St. John Properties, which now has offices in 10 states, revealed its intentions to nearly double the size of its portfolio to 40 million square feet of space within 15 years. Earlier this spring, the company announced its expansion to Texas with the opening of a new regional office in Austin.

Dustin Atkielski, who has worked for the company since 2013, will lead day-to-day operations of the new Raleigh office as Regional Partner, with responsibilities including site and property acquisition, development, construction, marketing and leasing and asset/property management activities. Atkielski most recently worked in the company's Wisconsin Regional Office where he oversaw all entitlement, development and building construction activities.

"Raleigh and the greater Research Triangle area offer every important fundamental we look for when selecting new markets for expansion, including a steadily-growing population, the influx of new companies and associated jobs, a high-quality of life and compelling educational, recreational and cultural opportunities," stated Lawrence Maykrantz, President and CEO of St. John Properties. "We believe this region is poised for long-term growth and is fueled by significant economic development drivers led by the expansion of the research and life sciences industries. We plan to immediately analyze all land acquisition opportunities to host our signature flex/R&D, single-story, mid-rise office and retail building types."

St. John Properties differentiated by speculative development and building sustainability missions

St. John Properties is differentiated among its peers by its philosophy of developing real estate space almost exclusively on a speculative basis. This enables the company to respond instantly to the emerging requirements of new and existing clients. The company has speculatively broken ground on nearly one million square feet of space nationwide throughout each of the last four consecutive years.

The company has also emerged as a leader in sustainable building innovation, with a mission to further refine processes that improve indoor air quality while boosting employee wellness and productivity. "St. John Properties considers the conservation of energy and natural resources, along with the ongoing need to develop and innovate environmentally-friendly buildings, to be a priority in attracting new tenants," said Maykrantz. The U.S. Green Building Council has ranked St. John Properties among the top five developers of LEED certified buildings nationwide.

The company is currently investigating and searching for strategic sites throughout the greater Triangle Research area to develop ground-up Class 'A' commercial office, retail, warehouse/logistics and flex/R&D space. A specialized configuration of this latter asset class became a signature of Edward St. John in the early 1970s in response to the real estate needs serving a wide range of end-users. It consists of a "part office/part industrial" single-story building separated into bays which can be fully customizable based on the end-users needs. St. John Properties' flex/R&D product is home to a broad array of end-users from high-tech companies with majority office need, to light manufacturing and distribution centers, and everything in between.

"St. John Properties' flexible buildings, combined with our customer-first philosophy and dedication to our surrounding communities has been enthusiastically embraced in each of our regional markets, and we are ready to make a difference in the Triangle Research area," stated Dustin Atkielski of St. John Properties. "We intend to make our presence immediately felt by immersing ourselves into the local real estate and business communities and establishing key relationships in the brokerage, development and construction sectors. St. John Properties is a long-term holder of commercial real estate and we will work diligently to be a great partner that makes a meaningful and positive difference in North Carolina."

Influx of new jobs and companies positions Wake County as among the fastest growing US regions

According to information generated from Wake County Economic Development, nearly 6,000 new jobs were created in the Research Triangle area last year, more than $3.7 billion was invested by an array of companies and approximately 64 people are added to the local population on a daily basis. Nearly half of the more than one million people living in the region have earned a bachelor's degree or higher, which is nearly double the national average. Major employers include Duke University and Duke Health Systems and the area features 12 universities including Duke University, the University of North Carolina and NC State University. The region is served by Raleigh-Durham International Airport, which serviced more than 1.1 million passengers this past July, a figure that was 14% higher than the previous year.

Earlier this year, CNBC ranked North Carolina as "the top state for business" and Business Facilities magazine ranked the Raleigh-Durham area first for Business Climate, and second for Tech Talent and Foreign Direct Investment. GoBankingRates also named Raleigh the number one city to live in for young professionals based on affordability and the strength of the local labor force. The Triangle Research area is considered the second-fastest growing tech hub in the country with more than 4,000 technology firms and 600 life sciences companies.

Founded in 1971, St. John Properties, Inc. is one of the nation's largest and most successful privately held commercial real estate firms. The company is distinguished by its commitment to customer service, achievements in green building, and top-rated workplace culture. Throughout St. John Properties' 51-year history, the company has developed more than 22 million square feet of flex/R&D, office, retail, warehouse space and has investments in over 2,600 residential units. The company proudly serves more than 2,500 clients in Colorado, Louisiana, Maryland, Nevada, North Carolina, Pennsylvania, Texas, Virginia, Utah, and Wisconsin. For more information about the company, visit www.sjpi.com.