St. John Properties Acquires 30-Acre Site in Wake Forest for First Project in North Carolina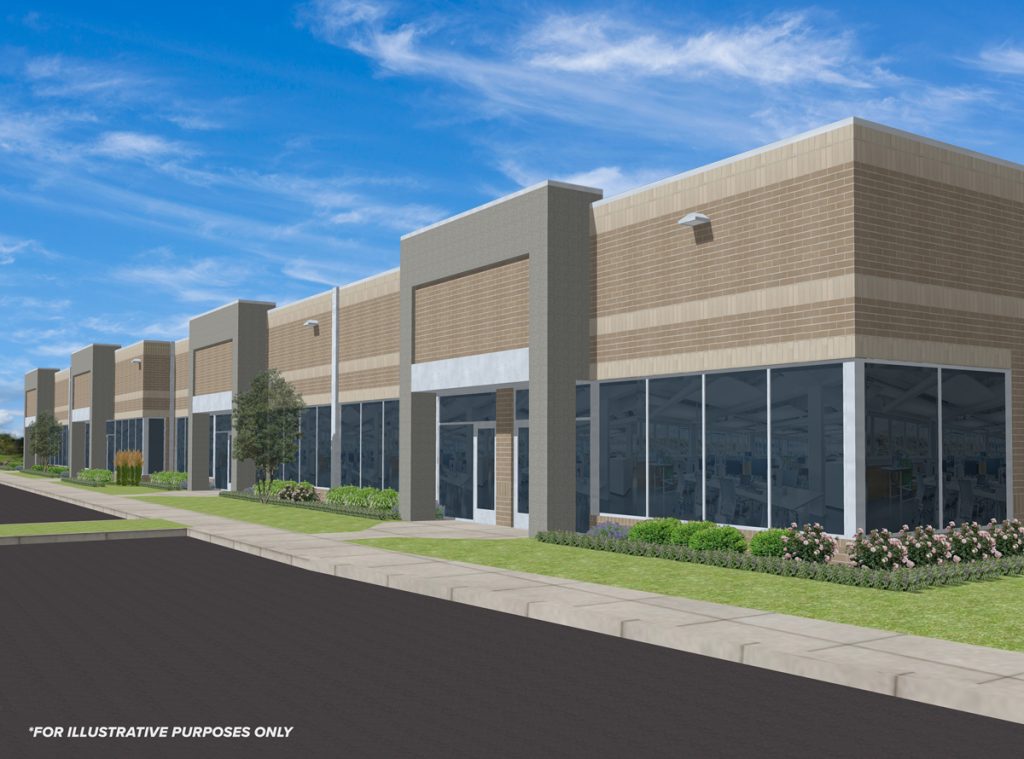 RALEIGH, NC – St. John Properties, Inc. has acquired a 30-acre site in Wake Forest, North Carolina with intentions to develop Wake Forest Exchange, a mixed-use business community comprised of nearly 165,000 square feet of flex/R&D, single-story commercial office and retail space. The first phase of development is slated to commence in early 2024. This represents the full-service and vertically-integrated commercial real estate development and management company's first land acquisition in the state of North Carolina since it opened a regional office in Raleigh last fall. Headquartered in Baltimore, Maryland, St. John Properties has an 11-state real estate portfolio valued at more than $5 billion, the company has developed more than 23 million square feet of space in various asset classes since its founding in 1971. Jay Taylor of SVN Tar Heel Commercial Realty, Inc. represented the seller and St. John Properties was self-represented in this sales transaction.

Wake Forest Exchange is situated near Star Road and South Main Street (New Falls of Neuse Road) in Wake Forest and features roadside visibility from Capital Boulevard (US Route 1). The project is located less than 5 miles from Interstate 540 and approximately 13 miles north of Raleigh. The full development plan calls for St. John Properties to speculatively develop six buildings including, three of the company's signature flex/R&D buildings, a single-story commercial office building and two inline retail buildings which will provide convenient amenities to the tenants and employees of the business park, as well as the surrounding community.

Phase I plans include development of two flex/R&D buildings consisting of approximately 95,000 square feet, a 25,000 square foot office building, and a 10,000 square foot retail building for a total of 130,000 square feet. The remaining flex/R&D and retail buildings will be phased based on leasing pace, with the goal of executing the entire development plan by 2027. The business community is expected to support nearly 500 jobs at final build-out and leasing.

After entering the North Carolina market last year, St. John Properties revealed its intentions to pursue opportunities to fulfill its speculative development strategy throughout the Research Triangle area. Founded by Edward St. John, the company has an objective to grow its portfolio to 40 million square feet within 15 years. Dustin Atkielski leads all operations of the Raleigh office as Regional Partner, with responsibilities including site and property acquisition, development, construction, marketing and leasing, and property management activities.

"We believe in the enduring fundamentals of the Town of Wake Forest, specifically their steadily-growing population, continued focus on the infusion of new companies and associated jobs, high-quality of life, diverse educational, recreational and cultural opportunities all while still maintaining that small town charm," stated Atkielski.

Atkielski explained that St. John Properties was attracted to this site partly because the land assemblage represents a "tremendous opportunity on one of the few remaining tracts available north of Interstate 540 between Raleigh and Downtown Wake Forest. Wake Forest Exchange will also provide high quality commercial space to an ever-growing population of talented and educated individuals that call Wake Forest their home."

"It's so encouraging to have such a prestigious national name investing so boldly in Wake Forest's inventory of business product," says the Wake Forest Business and Industry Partnership's Jason Cannon. The company's reputation for long-term commitment to its properties and communities makes it a great fit for the Town's strategy for creating livable jobs and welcoming businesses of all kinds. "This project will be a game-changer for a part of Wake Forest that has historically been underserved," Cannon explains. "I look forward to collaborating with Dustin as he leads St. John Properties' vision to create best-of-class commercial real estate there."

St. John Properties is differentiated among its peers by its philosophy of developing real estate space almost exclusively on a speculative basis. This enables the company to respond instantly to the emerging requirements of new and existing clients. The firm has broken ground speculatively on nearly one million square feet of space nationwide in each of the last four consecutive years.

The company's flex/research and development asset class is a "part office/part industrial" single-story building separated into bays which can be fully customed based on the end-users' needs. St. John Properties' flex/R&D product serves a broad array of businesses from high-tech companies with majority office need, to light manufacturing, to government contractors and others.

"Over the past year, we've worked diligently to become involved with the local real estate and business communities and have established important relationships in the brokerage, development and construction sectors," Atkielski said. "Now that we've completed our first acquisition, we intend to fulfill our mission of developing best-in-class real estate products and making a meaningful and positive difference in North Carolina."

Founded in 1971, St. John Properties, Inc. is one of the nation's largest and most successful privately held commercial real estate firms. The company is distinguished by its commitment to customer service, achievements in green building, and top-rated workplace culture. Throughout St. John Properties' 52-year history, the company has developed more than 23 million square feet of flex/R&D, office, retail, warehouse space and has investments in over 3,000 residential units. The company proudly serves more than 2,500 clients in Colorado, Louisiana, Maryland, Nevada, North Carolina, Pennsylvania, Texas, Virginia, Utah, and Wisconsin. For more information about the company, visit www.sjpi.com.