Sister Companies High Mark Construction and Strong Wall Construction Relocating to Greenleigh
Entities sign 12,126 square foot lease with St. John Properties, Inc. and will occupy 12 Irondale Street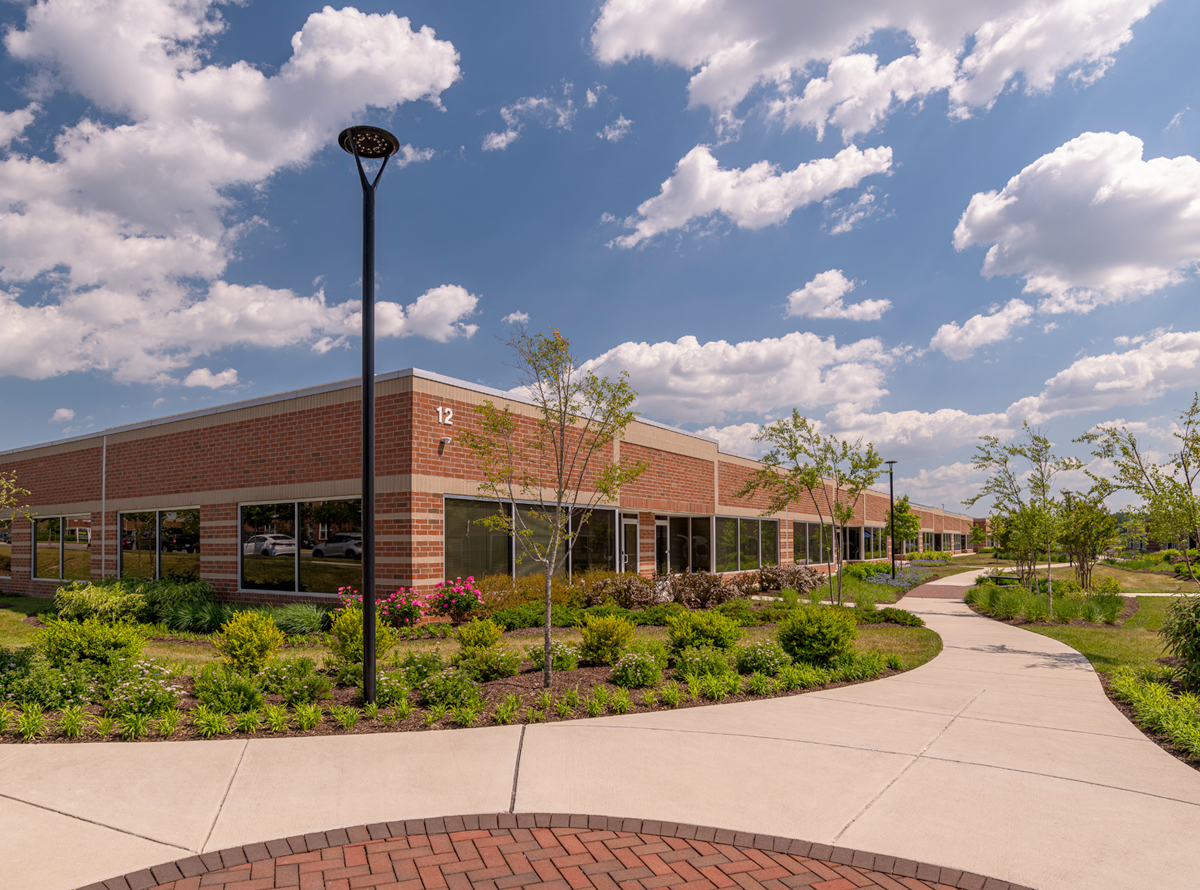 BALTIMORE, MD – High Mark Construction and Strong Wall Construction, sister companies engaged in the general contracting and fire restoration industries, have signed a lease with St. John Properties, Inc. for 12,126 square feet of space within Greenleigh, a 1,000-acre mixed-use business community located in the White Marsh section of Baltimore County. Both groups, with a combined workforce totaling nearly 50 employees, intend to relocate to 12 Irondale Street by mid-summer. Bill Jautze of St. John Properties represented the landlord and Paul Obrecht III of Blue & Obrecht Realty represented the tenant in this lease transaction.

High Mark Construction specializes in exterior residential and commercial renovations, including the installation or replacement of roofs, siding, gutters and windows. Strong Wall Construction performs partial or complete restoration services to homes that have experienced fire, water or wind damage, as well as handling home remodeling projects. Both groups work with customers throughout the Maryland and Washington, D.C. area, as well as portions of Delaware and Pennsylvania.

According to Patrick Boyle, a partner in both companies, the move is being made because "Greenleigh provided a highly-professional environment for our team, as well as a strategic location that provides quick access to our customers throughout the state." Boyle added, "the existing retail amenities were a significant draw and we know that more restaurants and other shops will be added in the future. Greenleigh checked every box we were looking for, particularly its proximity to Interstate 95, 695 and US Route 40. The building is also extremely flexible and will enable us to execute our layout, incorporating office space and the storage of equipment and materials."

12 Irondale Street is a single-story building containing 36,040 square feet of office space. It is equipped with 10-foot ceiling heights, surrounded by a free surface parking lot, and earned LEED Gold certification from the U.S. Green Building Council.

St. John Properties, together with partner Somerset Companies LLC, initiated development activities on Greenleigh in 2007, a business community that includes multiple real estate classes including multifamily. Greenleigh reflects a "New Urbanism" concept, with approximately 500 acres carved out for a range of housing options, mid-rise commercial office buildings and complimentary retail and hospitality amenities.

Upon completion, Greenleigh will include more than 2,200 residential units including single-family homes, townhomes, and multifamily units, along with nearly two million square feet of commercial space.

"Greenleigh continues to attract leading companies who are seeking a high-quality office setting within a vibrant, highly amenitized community in order to create a desirable workplace culture," stated Matt Lenihan, Senior Vice President, Leasing for St. John Properties. "We'd like to welcome High Mark Construction and Strong Wall Construction to the St. John Properties portfolio and are confident that their employees will thrive in the live-work-play environment of Greenleigh."

Founded in 1971, St. John Properties, Inc. is one of the nation's largest and most successful privately held commercial real estate firms. The company is distinguished by its commitment to customer service, achievements in green building, and top-rated workplace culture. Throughout St. John Properties' 52-year history, the company has developed more than 23 million square feet of flex/R&D, office, retail, warehouse space and has investments in over 3,000 residential units. The company proudly serves more than 2,500 clients in Colorado, Florida, Louisiana, Maryland, Nevada, North Carolina, Pennsylvania, Texas, Virginia, Utah, and Wisconsin. For more information about the company, visit www.sjpi.com.