Crimson Coward Nashville Hot Chicken Signs Two Leases with St. John Properties
Franchisee Restaurant Management Group Mid-Atlantic opening locations at Lakeshore Plaza in Pasadena and Liberty Exchange in Eldersburg in first quarter 2024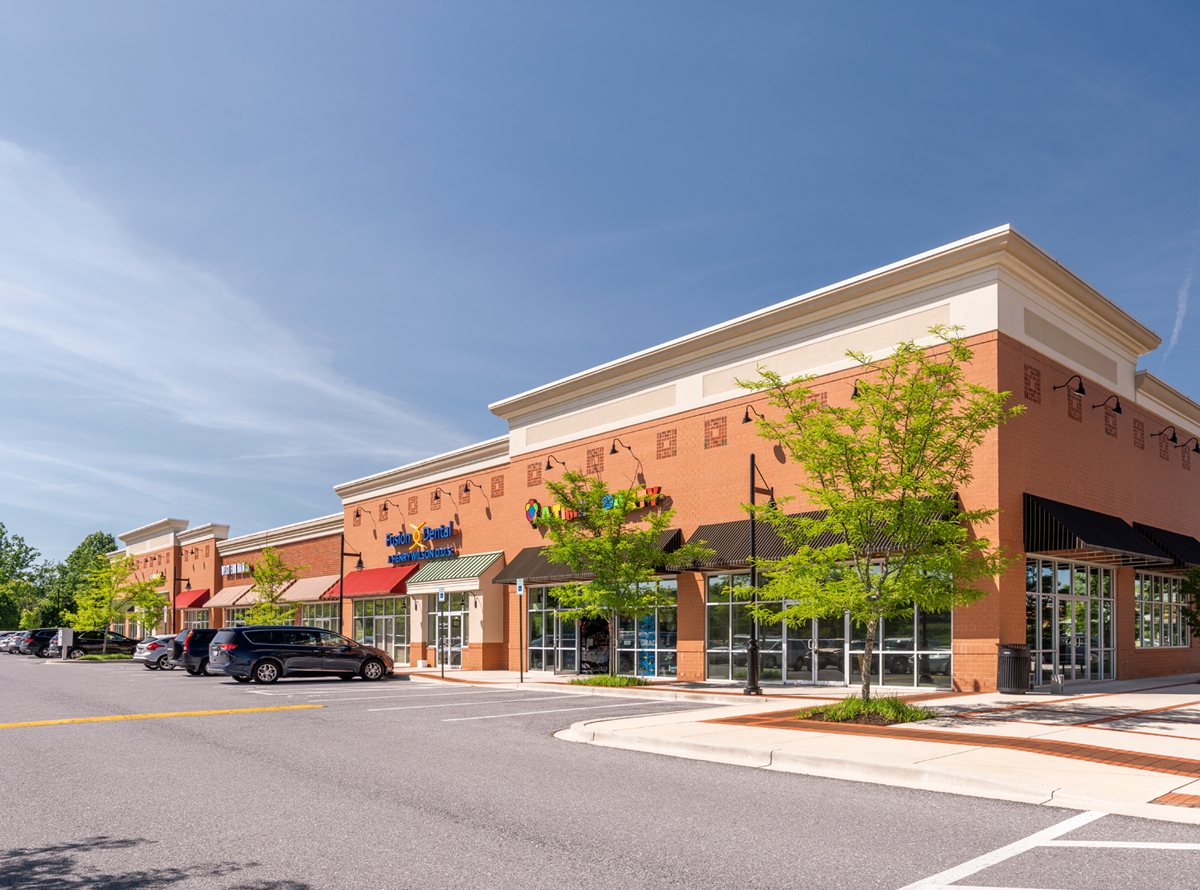 BALTIMORE, MD – With intentions to open approximately 50 Maryland and Virginia-area locations, Crimson Coward Nashville Hot Chicken has selected Lakeshore Plaza in Anne Arundel County and Liberty Exchange in Carroll County for its next two sites in the greater Baltimore metropolitan area. Crimson Coward franchisees signed leases with St. John Properties, Inc. for 1,300 and 1,453 square feet of space respectively at Lakeshore Plaza in Pasadena and Liberty Exchange in Eldersburg, with plans to open both restaurants in the first quarter of 2024. Lakeshore Plaza is designated as the second and Liberty Exchange as the third Crimson Coward Nashville Hot Chicken location scheduled to open in the region. Eric Llewellyn, Retail Leasing Representative with St. John Properties represented the landlord and John Sindler of Hyatt Commercial represented the tenant in both transactions.

Los Angeles-based Crimson Coward Nashville Hot Chicken currently operates locations in California, Michigan, Texas, and Virginia. All menu items consist of hand breaded, fresh never frozen, boneless breast chicken, tenders, and wings. There are five heat levels to choose from, ranging from the spiciest "Burn Baby Burn" all the way down to "country with no heat." The chicken breast sandwiches are served with Crimson Sauce, house-made coleslaw, and pickles on an artisan brioche bun. Other options include the Garlic Twister, with chicken pressed on a tortilla wrap and served with garlic sauce, a grilled cheese sandwich, Crimson burrito featuring chopped chicken and fixings in a tortilla, chicken and waffles, Crimson fries, macaroni and cheese, and fried pickles.

"Our real estate search focuses on locations with excellent road frontage, strong co-tenancy and a healthy and growing population nearby," explained John Filipiak, president of Restaurant Management Group Mid-Atlantic. "We also prefer sites close to high schools because our menu is attractive to students after the school day, and we also offer employment opportunities. St. John Properties does an excellent job of developing high-quality retail centers with excellent roadside visibility near major intersections in the community, and leasing the venues with traffic-generating tenants. We are confident both locations will perform extremely well from day one, and believe the Eldersburg market remains underserved in our product and restaurant category."

In addition to Crimson Coward Nashville Hot Chicken's unique menu offerings, Filipiak explains that design elements of the restaurant, including an open kitchen, is conducive to building a loyal consumer base. "People fondly remember watching their grandmother and mother cooking meals while sitting around the countertop, and these pleasant memories resonate while observing our cooks in action. People genuinely enjoy the process of seeing food prepared, and can see how meticulous we are in our mission to serve fresh, delicious food."

Each restaurant is outfitted with seven counter-height seats that provide customers with a birds-eye view of the kitchen and are named 'the lucky 7.' "It is not uncommon for people seated there to be offered free menu items by the kitchen staff if it is noticed that someone doesn't have, for example, mac and cheese or fried pickles on their plate," Filipiak said. "This is just a small example of something we regularly do to make consumers feel happy and comfortable in our chicken joint."

Lakeshore Plaza is a 160,000 square foot grocery-anchored retail center that services communities situated in the eastern sections of Anne Arundel County, including Pasadena and Arnold. Anchored by Safeway, Two Rivers Steak & Fish House, Ace Hardware and Dollar General, Lakeshore Plaza includes a diverse array of tenants including Chipotle, Dunkin', Hallmark, Five Guys, Sport Clips and Verizon. The center is approximately eight miles from Interstate 97, 10 miles from Interstate 695, 14 miles from Annapolis and 20 miles from Baltimore.

Liberty Exchange is a 40-acre mixed-use business community situated near the intersection of MD Routes 32 and 26 (Liberty Road) in Carroll County. It is comprised of seven buildings consisting of more than 200,000 square feet of flex/R&D, office, and retail space, and includes three pad sites fronting Liberty Road. The development is located seven miles from Interstate 70, 20 miles from Columbia, and approximately 30 miles from downtown Baltimore and BWI International Airport. Existing tenants include 1623 Brewing Company, Basta Pasta, Kinara Indian Cuisine and Norwood Ice Cream.

"The hot chicken category is relatively new in Maryland, and Crimson Coward's decision to choose two of our centers for their inaugural entry is indicative of the excellent positioning and overall strength of both Lakeshore Plaza and Liberty Exchange," stated Bill Holzman, St. John Properties' Vice President, Retail Leasing.

Founded in 1971, St. John Properties, Inc. is one of the nation's largest and most successful privately held commercial real estate firms. The company is distinguished by its commitment to customer service, achievements in green building, and top-rated workplace culture. Throughout St. John Properties' 52-year history, the company has developed more than 23 million square feet of flex/R&D, office, retail, warehouse space and has investments in over 3,000 residential units. The company proudly serves more than 2,500 clients in Colorado, Florida, Louisiana, Maryland, Nevada, North Carolina, Pennsylvania, Texas, Virginia, Utah, and Wisconsin. For more information about the company, visit www.sjpi.com.