St. John Properties Lands 65K SF HQ Lease In Ashburn
Bisow Washington, D.C.  |  Jon Banister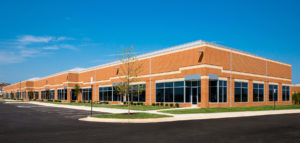 St. John Properties has just lured a computing company to move its HQ to Ashburn Crossing, an 81-acre flex-office park it is developing along the Dulles Toll Road.
CIS Secure Computing signed a 65K SF lease at the property and plans to move in early 2018 from the four spaces it occupies in Sterling that total 48K SF.
With the expansion, CIS will occupy the full 45K SF building St. John has completed at 21100 Ashburn Crossing Drive and will take about 75% of the 29K SF building at 21050 Ashburn Crossing Drive, expected to deliver in March.
St. John began the development with a pair of one-story 45K SF buildings and leased the first one to seven small tenants before signing CIS for the second. With 16- to- 18-foot ceilings, the buildings have a combination of office and research and development space.
Upon signing the CIS lease, St. John will begin spec construction on three additional buildings totaling 96K SF. It will also begin the entitlement process for three more similarly sized buildings.
"Leasing is brisk," St. John Regional Partner Matt Holbrook said. "We're just going to keep building because we're confident in demand."
At full build-out, the 81-acre site is planned to include 700K SF of development with a mix of flex-office space and retail. The park sits just off the Dulles Greenway, less than 10 miles north of Dulles International Airport and within five miles of the future Loudoun Gateway and Ashburn Silver Line stations.
https://www.bisnow.com/washington-dc/news/office/st-john-properties-lands-65k-sf-hq-lease-in-ashburn-82887