Oak Creek office and industrial buildings moving ahead on Rawson Avenue
Milwaukee Business Journal | Sean Ryan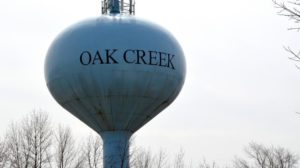 Baltimore, MD (March 1, 2107) — A three-building office and industrial development on East Rawson Avenue gained an Oak Creek approval Tuesday en route to an early summer construction start.
St. John Properties Inc., a Baltimore developer with a local office in Hartland, plans the project on 13.5 acres at 140 E. Rawson Ave., just east of Howell Avenue. It would buy the land from Goodwill Industries of Southeastern Wisconsin Inc.
The project includes three buildings ranging from 44,000 to 48,840 square feet apiece. They would likely cater to smaller tenants that need space for offices or light industrial uses, such as product assembly, said Greg Fax, a regional partner for St. John Properties.
Fax said he plans to break ground in May or June on the first two buildings, and complete them by early 2018. A third would be built as the first two lease up with tenants. Similar buildings that St. John Properties already has in Oak Creek and Franklin have performed well, he said.
"I've been looking for more land on the south side for some time," Fax said. "We're a niche player. We cater primarily to smaller tenants. My average size tenant would be 3,500 to 4,000 square feet."
Oak Creek's Plan Commission on Tuesday approved the development plans.
Goodwill Industries has owned the Rawson Avenue site since 2007, said Cheryl Lightholder, Goodwill's manager of communications. It had considered building a center for training and other operations there, but Goodwill instead bought the former Reiman Publications office in Greendale.
http://www.bizjournals.com/milwaukee/news/2017/03/01/oak-creek-office-and-industrial-buildings-moving.html