NFL mom will open smoothie shop in Greenleigh
Baltimore Business Journal | Amanda Yeager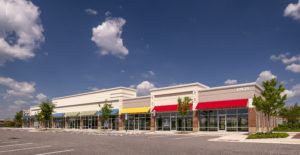 Lisa Harty's business idea began as an effort to help her NFL player son.
Harty, the mother of New Orleans Saints wide receiver Deonte Harris, began experimenting with smoothie and açaí bowl recipes after Harris told her he couldn't find the healthy meals he wanted in New Orleans. The recipes she shared with him soon caught on with Harris' teammates, as well — and Harty realized she might have a winning business concept.
Her new smoothie and açaí shop, Enjoy A Bowl, will open in Baltimore County's Greenleigh community early next year. Harty recently signed a lease for a 1,300-square-foot storefront at 11531 Wakefield St.
In addition to smoothies and açaí bowls — which combine pureed fruit, açaí berries and toppings like fruit, nuts and granola — the eatery will serve health-focused options like cold-pressed juices and toasts.
"Our goal is to provide menu items that are beneficial to the community and for consumers to notice the difference," Harty said in a statement. "Our products will appeal to anyone looking for a quick and healthy pick-me-up snack in the morning or afternoon."
She said she chose Greenleigh for her store based on the community's growth and promise of customer traffic. Development of a 1,000-acre mixed-use development project from St. John Properties and Somerset Construction Co. has been underway since 2007, and will total 1,900 residential units, 2 million square feet of office space and 2.5 million square feet of retail and hospitality space when complete.
"I am particularly encouraged by the large number of people that will eventually live in this community," Harty said. "There will be nothing like Enjoy a Bowl in this section of Baltimore County so we expect to perform extremely well.
The store will be the latest local smoothie shop with an NFL connection. Former Ravens and Green Bay Packers player Gerrard Sheppard launched Sunset Raw Juice Bar in Owings Mills in 2017, and grew the concept last year with a second location in Maple Lawn. Sheppard told the BBJ his business had performed well in 2020 despite the Covid-19 pandemic because of a growing focus on health among consumers.
"We believe this concept of integrating fresh ingredients and encouraging healthy eating will be a great fit for Greenleigh, and complement the existing health and wellness providers in the community," St. John Properties Vice President of Retail Leasing Bill Holzman said of Enjoy A Bowl. Holzman represented the landlord in the leasing process.
Harty's son Harris, a former Archbishop Curley High School football star who went on to play football for Assumption College, is now beginning his third year as a wide receiver and return specialist for the Saints.