Cyber stakeholders in Md. join forces to launch national marketing campaign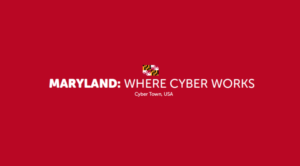 Baltimore Business Jounral  |  Morgan Eichensehr
Maryland wants to be the cyber business capital of the world. But to do that, the state's cyber industry has to set itself apart from other tech hubs in the region and the nation.
That's why the Department of Commerce, cyber ncubator DataTribe, and various universities and private companies have joined forces behind a new marketing campaign aimed at bolstering Maryland's image as the nation's "cyber ground zero."
Mike Janke, co-founder of Fulton's DataTribe, said at this point, most people in the region are aware of of Maryland's prowess when it comes to cybersecurity — the state boasts an unparalleled workforce, with more than 150,000 cyber-related engineering and data science professionals. But if Maryland wants to be a true hub for the global industry, those beyond Maryland's borders need to know too, Janke said. Stakeholders decided a new, national marketing effort was needed to highlight Maryland's cyber assets and draw new interest, funding and business from other states and even other countries.
The goal was to focus in on one set of numbers, and one message that everyone involved with the state's cyber industry could rally around. It's a pretty simple message: "Maryland — Where Cyber Works."
An independent website for the campaign is being built and Janke said in the coming weeks, government organizations, trade groups and private entities will be able to start pushing out related messaging on out-of-state billboards, ads and their own websites. Companies and organizations can use and tailor the information for free, and incorporate it into their own marketing. The intent of the campaign is to "get everyone in Maryland singing on the same note," he said.
Janke said the local cyber industry can often feel fragmented, with counties and entities competing over assets and messaging.
"[It's] a move to get away from the 'Beltway' or 'DMV' or 'Capital Region'-type messaging that we have always been clumped into," Janke said. "This is where Maryland can start focusing on Maryland…to promote why Maryland is the place for cyber, why you should move your company to Maryland and why Maryland is the global hub of cyber."
DataTribe is not in the marketing business. The year-old Fulton incubator is chiefly focused on pulling cyber and data engineers and technologies from the federal intelligence space and building new startup companies around them. But Janke said DataTribe's data scientists were best equipped to dig into the data around Maryland's cyber assets and do it independently.
Here is some of what they found — and what will be included in the new Where Cyber Works messages:
Maryland employs three times as many cyber engineers as the rest of the nation combined. It has the largest population of employed cyber-related professionals, at 156,620. To compare that to other areas with large cyber workforces, Virginia has 90,458, California has 85,291 and New York has 49,053.
The local workforce continues to grow, with 7,202 students in Maryland graduating with computer and data science degrees in 2018. The state's universities have awarded 10,000 bachelor's degrees in cybersecurity-related programs since 2015.
Maryland is home to some of the leading innovation centers in cyber and data science, including the National Security Agency, National Institute of Standards and Technology, Defense Information Systems Agency, Intelligence Advanced Research Projects Activity, U.S. Cyber Command, and the Department of Defense's Cyber Crime Center. It also has 17 higher education organizations federally designated as Centers of Academic Excellence in Cyber Defense, more than any other state.
It is cheaper to live and work in Maryland than in some of the other cyber and tech business-focused areas of the country. For example, the cost of living in Baltimore is 50 percent of that in New York, 64 percent of San Francisco's, 77 percent of Washington, D.C.'s and 78 percent of Boston's.
"We've got the building blocks, we've got the talent here," Janke said. "But we need more venture, need more customer companies, more supporting organizations, like law firms, focused on startups and cyber—it's all part of building up the ecosystem."