Baltimore City's Retail Market Remains Hot, But Watch Out for the Suburbs
RE Business Online | Bill Holzman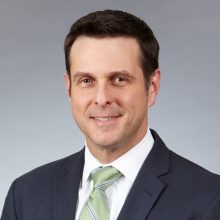 Baltimore (October 12, 2015) — An apartment building boom is encouraging a consistent march of new residents to select sections of Baltimore City, and the construction of new retail venues to support this emerging audience has followed in lockstep. The last several years has seen the opening of stylish shopping centers featuring national anchor tenants such as Harris Teeter and Target, including The Shops at Canton Crossing, a 330,000-square-foot retail shopping center situated within the city's east side, as well as McHenry Row, located in the Locust Point section of the city (next to Under Armour's headquarters).
Other notable retail developments underway in Baltimore City are the capital improvement and re-invention program at Harborplace; The Stadium Square, a $250 million mixed-use project situated near M&T Bank Stadium; the $25 million facelift being given to Lexington Market, a collection of 100 food vendors; the ongoing retail build-out of Harbor East (the recognized "place to be and be seen" spot of the city); and the initiation of construction on Harbor Point, the site of the new Exelon Corp. headquarters (the company merging with Constellation Energy).
Baltimore County is Booming
Owings Mills, Towson and White Marsh are the sites of four significant projects, several of which have been delayed due to zoning or community issues but now seem to be proceeding in the right direction. The most controversial and market-changing is Foundry Row, a 400,000-square-foot mixed-use development positioned near the Owings Mills Town Center that is anchored by the second Wegmans Food Market in Baltimore County. With traffic and zoning issues solved, the center hopes to add a new spark to this "designated growth area" with the addition of retailers including DSW, LA Fitness, Panera Bread and Sports Authority.
Towson, the Baltimore County seat and home to numerous colleges including Towson University and Goucher College, is in the midst of its own retail growth spurt, despite the presence of the 500-pound retail gorilla in Towson Town Centre. Several retail developers still believe the market is under-served and are posting significant investments to back up their research. Towson Row has attracted the first Whole Foods Market to Baltimore County in a mixed-use project that features 200,000 square feet of office space, 100,000 square feet of retail and 300 apartment units. Just down the road, Towson Circle recently unveiled plans to continue development with the addition of a 400-unit apartment complex and hotel, to support current retailers Trader Joe's, Pier 1 Imports and Barnes & Noble.
Paragon Outlets Baltimore, overlooking I-95 in White Marsh, is scheduled to be the first outlet center in the county, with more than 125 specialty retailers featuring nationally recognized name brands. Phase I will contain approximately 425,000 square feet of retail space, with the follow-up phase containing nearly 143,000 square feet of space.
Howard County Remains Hot
Maple Lawn, a 600-acre mixed-use community situated midway between Baltimore and Washington, D.C., and containing more than 700,000 square feet of commercial office space and medical buildings, is ready to move forward with Phase II of its retail program. The existing "Main Street-style" environment features Harris Teeter, fast-casual and white tablecloth restaurants and an assortment of complimentary retailers. Maple Lawn has emerged as the business community of choice for Washington, D.C.-based companies (especially defense contractors) looking for proximity to Fort George Meade and BWI Airport.
Last summer, the conversion of the former headquarters of The Rouse Co. was completed, a picturesque parcel overlooking the lake in the heart of Columbia Town Center, and home to the county's first Whole Foods Market. The Columbia Mall, located just across the street, continues to thrive as one of the most successful shopping venues in the country, with more than 200 stores.
Other Areas Worth Noting 
The remaining counties surrounding Baltimore City continue to perform above the national average, as retailers and restaurants remain impressed with the demographic profiles achieved in this region. Anne Arundel County flaunts the city of Annapolis with its waterside setting for restaurants and soft goods retailers, as well as strong projects surrounding BWI Airport.
Carroll County, which borders Howard and Baltimore counties, attracts Baltimore City and Washington, D.C., workers who value the virtues of suburbia in their home life. Eldersburg Commons, formerly Carrolltown Mall and the future home of a Walmart Supercenter, is set to open this fall. Harford County benefits from Aberdeen Proving Ground and a strong defense contractor presence, as well as the Boulevard at Box Hill, which features Wegmans Food Market and 20 complementary retailers.
— By Bill Holzman, Vice President, St. John Properties Inc. Bill Holzman can be reached at bholzman@sjpi.com or 410-369-1240. This article originally appeared in the July 2015 issue of Southeast Real Estate Business.
Baltimore City's Retail Market Remains Hot, But Watch Out for the Suburbs