Warm & Fuzzy Veterinary Center Scheduled Grand Opening Event at Greenleigh at Crossroads on April 28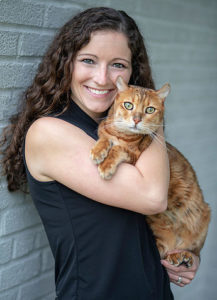 BALTIMORE, MD (April 24, 2019) – Warm & Fuzzy Veterinary Center has scheduled a grand opening event for its new facility within Greenleigh at Crossroads, situated in the White Marsh area of Baltimore County for Sunday, April 28 from 11 am to 3 pm. The veterinary center is contained within 3000 square feet of space at 11600 Crossroads Circle, Suite H. For additional information, call 410.630.9171.
The community is encouraged to bring their dogs to the grand opening and ribbon-cutting event featuring dog baths for $5.00 and ear cleaning and nail trimming for $2.00 with all proceeds benefitting local rescue groups. Other highlights include free refreshments and beer and wine tasting; raffles; exhibits from local animal rescue groups; a scavenger hunt; games; a drawing for a custom pet portrait and tours of the veterinary hospital.
Warm & Fuzzy Veterinary Center is owned by Dr. Robin Urie, who graduated from the Virginia-Maryland Regional College of Veterinary Medicine. A Maryland native, Dr. Urie resides in Perry Hall with a Cataloula Leopard dog, two cats and 20 koi fish – along with a house-trained husband and two daughters. Services provided by the Veterinary Center includes wellness and illness visits, preventative medicine, soft tissue surgery and dentistry.
Greenleigh at Crossroads is a project of St. John Properties, Inc. and Somerset Construction Company.