The Goddard School Franchise Owners Choose BWI Tech Park
Sandra and Ken Julian sign lease with St. John Properties, Inc. for 12,000 square feet of space at 505 Progress Drive in Anne Arundel County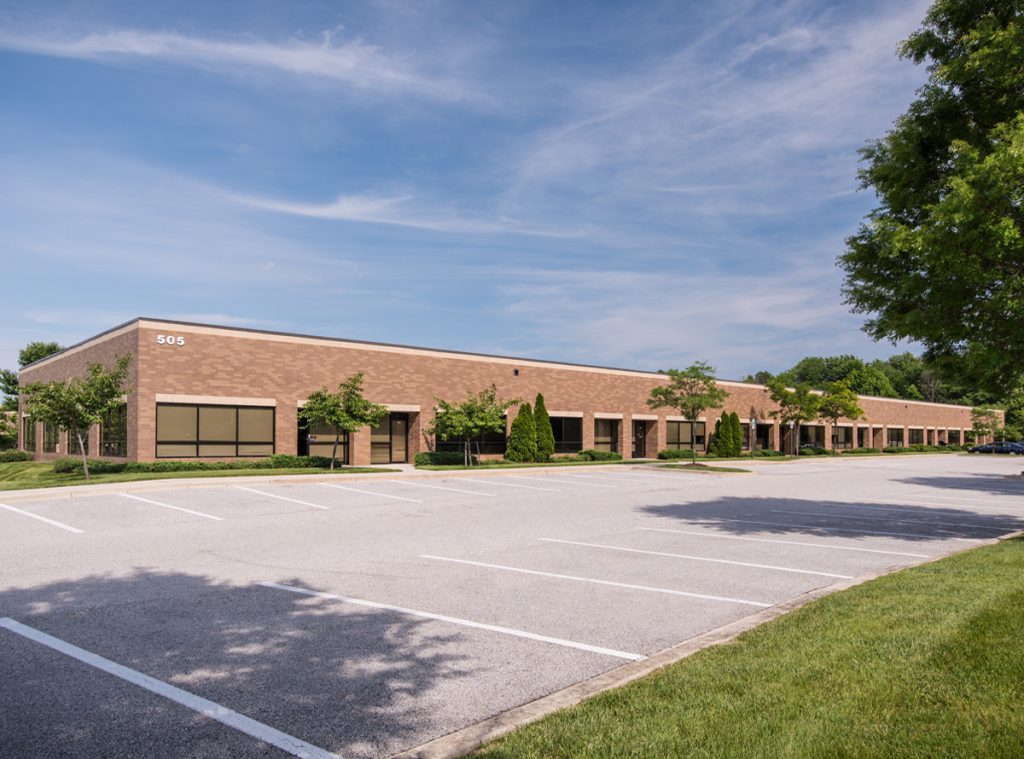 LINTHICUM, MD – The Goddard School® franchise owners Sandra and Ken Julian have selected BWI Tech Park, a 156-acre mixed-use business community in Linthicum, as the site for a new early childhood education center in Anne Arundel County, Maryland. The Julians signed a lease with St. John Properties, Inc. for 12,000 square feet of space at 505 Progress Drive, and expect to open by the end of 2023. Lacey Johansson Assistant Vice President, Leasing at St. John Properties represented the landlord and David Fritz of KLNB represented the tenant in this transaction. The Goddard School of Linthicum will be the second franchised location for the Julians, who also operate The Goddard School of Pasadena.
The Goddard School, a nationally acclaimed early childhood education franchise, operates more than 600 schools across the country and serves more than 90,000 students from six weeks to six years of age. The school utilizes academically-endorsed teaching methods to ensure that children have fun while learning the skills they need for long-term success in school and life. Classroom instruction focuses on the improvement of emotional, academic, social, creative, and physical skills while teachers seek opportunities that match the children's natural interests.
The Goddard School of Linthicum will have 11 classrooms to provide care for and educate more than 150 children from infants to pre-kindergartners. The new school will feature an indoor gym, an outdoor learning area and multiple playgrounds, and will be equipped with hospital grade filtration and sanitization equipment to ensure a healthy environment. Additionally, the school will add approximately 40 teaching jobs to the community.
"We have been successfully operating our first Goddard School for the past ten years and continue to see the demand for high-quality early childhood education in the community firsthand," said Ken Julian. "Linthicum is a prime location for our new school, and we can't wait to open our doors to instill a love for learning in even more students across Anne Arundel County."
BWI Tech Park contains a mix of multi and single-story Class 'A' commercial office, flex/R&D, retail, and self-storage space. The business community is located adjacent to MD Route 295, is less than 10 miles from Baltimore, and less than 20 miles from Interstate 495 (Capital Beltway). Restaurant amenities contained within the business community include Cracker Barrel, Toro Bravo and Urban Bar-B-Q Company. 505 Progress Drive is a single-story building containing 28,800 square feet of single-story office space.
"We realized there was a tremendous opportunity to establish another location of The Goddard School and focused on the BWI Airport area based on the presence of defense contracting and high-technology companies, staffed by working families in need of quality childcare and education," Julian added. "BWI Tech Park emerged as our choice based on its location adjacent to MD Route 295 and West Nursey Road, the nearby restaurant amenities and the existence of many companies and employees in the business community."
With a focus on exploration, learning and social-emotional growth, The Goddard School uses a play- and inquiry-based approach grounded in the most current, academically endorsed methods in early childhood education to nurture the extraordinary in every child. Children can explore and discover music and art, learn how to communicate using sign language and secondary languages, and develop problem solving skills through play. Moreover, Goddard Schools across the country offer Life Lesson Library, Goddard's proprietary program that features a collection of award-winning best sellers and long-time favorite books designed to help children develop skills like self-awareness, self-management, social awareness, relationship skills and responsible decision-making.
"We have developed a great working relationship with The Goddard School and this will be the fourth location in our portfolio. The St. John Properties design and construction teams consistently deliver turn-key facilities to meet the high-quality standards that Goddard requires," stated Matt Lenihan, Senior Vice President, Leasing for St. John Properties. "Early education centers are more than just leasing space, they serve a vital role as an amenity to our tenants and a resource for the surrounding community." For families interested in learning more about The Goddard School and how to enroll in the Linthicum location, visit GoddardSchool.com or call 410-220-5235.