St. John Properties Selects Nicole Skorka as Property Manager in Colorado Regional Office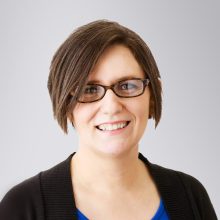 DENVER, CO – St. John Properties, Inc., a commercial real estate development and management company active in 11 states, and with a national portfolio valued at more than $5 billion, has selected Nicole Skorka as Property Manager in the firm's Colorado regional office. Formerly Senior Property Manager for CentrePoint Properties, she brings more than 10 years of property management, real estate, and business experience to the company.

Skorka will handle day-to-day property and asset management responsibilities for a portion of the St. John Properties portfolio of Class 'A' commercial office, flex/R&D, and retail properties throughout the greater Denver metropolitan region. This includes creating and maintaining best-in-class interior and exterior work environments to meet the needs of clients, overseeing pro-active capital improvement programs, interacting with tenants to assure complete client satisfaction, and directing the efforts of third-party vendors.

In addition to her time with CentrePoint Properties, Skorka oversaw property management activities for EverWest Real Estate Investors, functioned as a Community Manager for REGUS and founded and managed the operations of a coworking space in the Denver area. Skorka is a graduate of the ULI Colorado Real Estate Diversity Initiative program, a comprehensive real estate development training program for women and people of color and an active member of Denver Metro BOMA, serving as the co-chair of the work force development committee.

Since entering the Colorado market in 1987, St. John Properties has developed several first-class business parks, and currently owns and manages nearly one million square feet of space in the region. Assets include Corporate Center, a fourteen-building 600,000 square foot business community in Golden; Sixth Avenue Place, a 145,000 square foot project in Golden; and Walnut Creek Business Park, which contains more than 200,000 square feet of space in the city of Westminster.

"St. John Properties is differentiated from our peers by providing best-in-class property management services to our clients in a timely and professional manner," explained Brandon Jenkins, St. John Properties' Regional Partner for Colorado. "Our team accomplishes this by anticipating and proactively addressing issues, performing preventive maintenance, investing in proven systems and protocols, and selecting and promoting professionals that successfully execute these programs. Nicole has a strong and diverse background in different real estate asset classes, and brings a can-do work attitude and excellent communication skills to our company. She represents the ideal addition to our strong team."

Founded in 1971, St. John Properties, Inc. is one of the nation's largest and most successful privately held commercial real estate firms. The company is distinguished by its commitment to customer service, achievements in green building, and top-rated workplace culture. Throughout St. John Properties' 52-year history, the company has developed more than 23 million square feet of flex/R&D, office, retail, and warehouse space, and has investments in over 3,000 residential units. The company proudly serves more than 2,500 clients in Colorado, Florida, Louisiana, Maryland, Nevada, North Carolina, Pennsylvania, Texas, Virginia, Utah, and Wisconsin. For more information about the company, visit www.sjpi.com.