St. John Properties Promotes Archie Pantoja to Manager, Information Technology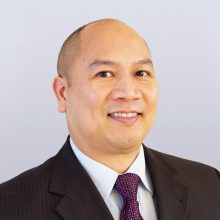 BALTIMORE, MD — St. John Properties, Inc., a commercial real estate firm which has developed more than 22 million square feet of space and is active in nine states, has promoted Archie Pantoja to Manager, Information Technology. Formerly Network/Systems Administrator, Pantoja has worked with the company since 2019.

As part of the company's in-house Information Technology department, Pantoja maintains the systems and network, responds to problems incurred by users and troubleshoots technology-related issues. Pantoja is also involved in executing network updates, maintaining the disaster recovery site and researching and implementing new technology hardware and software.

"Archie is extremely analytical, takes a proactive approach to every situation and is a valuable contributor to our in-house Information Technology team," explained Cindy Thayer, Assistant Vice President, Controller for St. John Properties. "His communication skills and in-depth knowledge of Information Technology systems and protocols enable him to consistently execute successful initiatives across our entire company."

Pantoja has more than 21 years of Information Technology experience, having previously worked in Network Administrator and Engineer positions with NewDay Financial and Maryland Live Casino. He earned a degree in Organizational Communication from De La Salle University.

Founded in 1971, St. John Properties, Inc. is one of the nation's largest and most successful privately held commercial real estate firms. The company is distinguished by its commitment to customer service, achievements in green building, and top-rated workplace culture. Throughout St. John Properties' 51-year history, the company has developed more than 22 million square feet of flex/R&D, office, retail, warehouse space and has investments in over 2,600 residential units. The company proudly serves more than 2,500 clients in Colorado, Louisiana, Maryland, Nevada, Pennsylvania, Texas, Virginia, Utah, and Wisconsin. For more information about the company, visit www.sjpi.com.