St. John Properties Promotes Andrew Edland and Rebecca Walker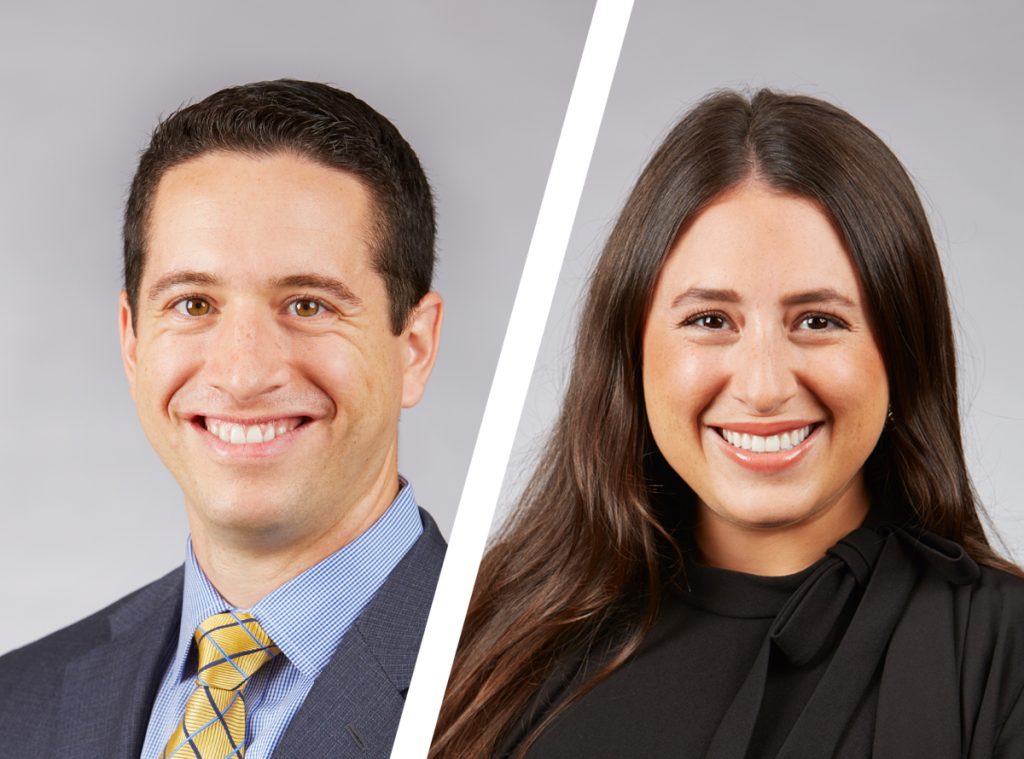 BALTIMORE, MD – St. John Properties, Inc., a Baltimore-based commercial real estate development and management company with a national portfolio valued at more than $5 billion, has announced the promotion of Andrew Edland to Senior Property Manager and Rebecca Walker to Property Manager. Formerly Property Manager, Edland has worked with the company since 2018. Walker, formerly Assistant Property Manager, started with St. John Properties in 2021.

In their continuing roles, Edland and Walker will oversee day-to-day property and building management functions for a portion of the St. John Properties portfolio of Class 'A' office, flex/R&D and retail space in Maryland. Their responsibilities include maintaining best-in-class interior and exterior work environments to meet the clients' needs, overseeing pro-active capital improvement programs, and interacting regularly with clients to assure their complete satisfaction. Edland oversees a 1.8 million square foot portfolio of properties throughout Baltimore City and western Baltimore County, and Walker manages a 2.8 million square foot portfolio in eastern Baltimore and Harford Counties.

Edland, who has more than 10 years of commercial real estate and business experience, earned a degree in Business Administration from Towson University. Walker, who brings more than nine years of experience to her new role, including more than seven years of property management experience, earned a Communication Studies degree from Towson University.

"With excellent skillsets and an emphasis on customer service and tenant relations, Andrew and Becca exemplify the outstanding talent on our property management team," stated Bill McFaul, Executive Vice President, Property Management for St. John Properties. "A major focus at St. John Properties is providing best-in-class interior and exterior environments that contribute to the peak performance of our clients. This philosophy and our commitment to our client's success are among the reasons why we successfully attract and retain tenants."

Founded in 1971, St. John Properties, Inc. is one of the nation's largest and most successful privately held commercial real estate firms. The company is distinguished by its commitment to customer service, achievements in green building, and top-rated workplace culture. Throughout St. John Properties' 52-year history, the company has developed more than 23 million square feet of flex/R&D, office, retail, and warehouse space, and has investments in over 3,000 residential units. The company proudly serves more than 2,500 clients in Colorado, Florida, Louisiana, Maryland, Nevada, North Carolina, Pennsylvania, Texas, Virginia, Utah, and Wisconsin. For more information about the company, visit www.sjpi.com.