Specialty Contractor Steel Products, Inc. Moves Corporate HQ from Rockville to Frederick's Arcadia Business Park
20-person company founded in 1954, signs lease with St. John Properties, Inc. for 15,000 square feet of space at 4724 Arcadia Drive in Arcadia Business Park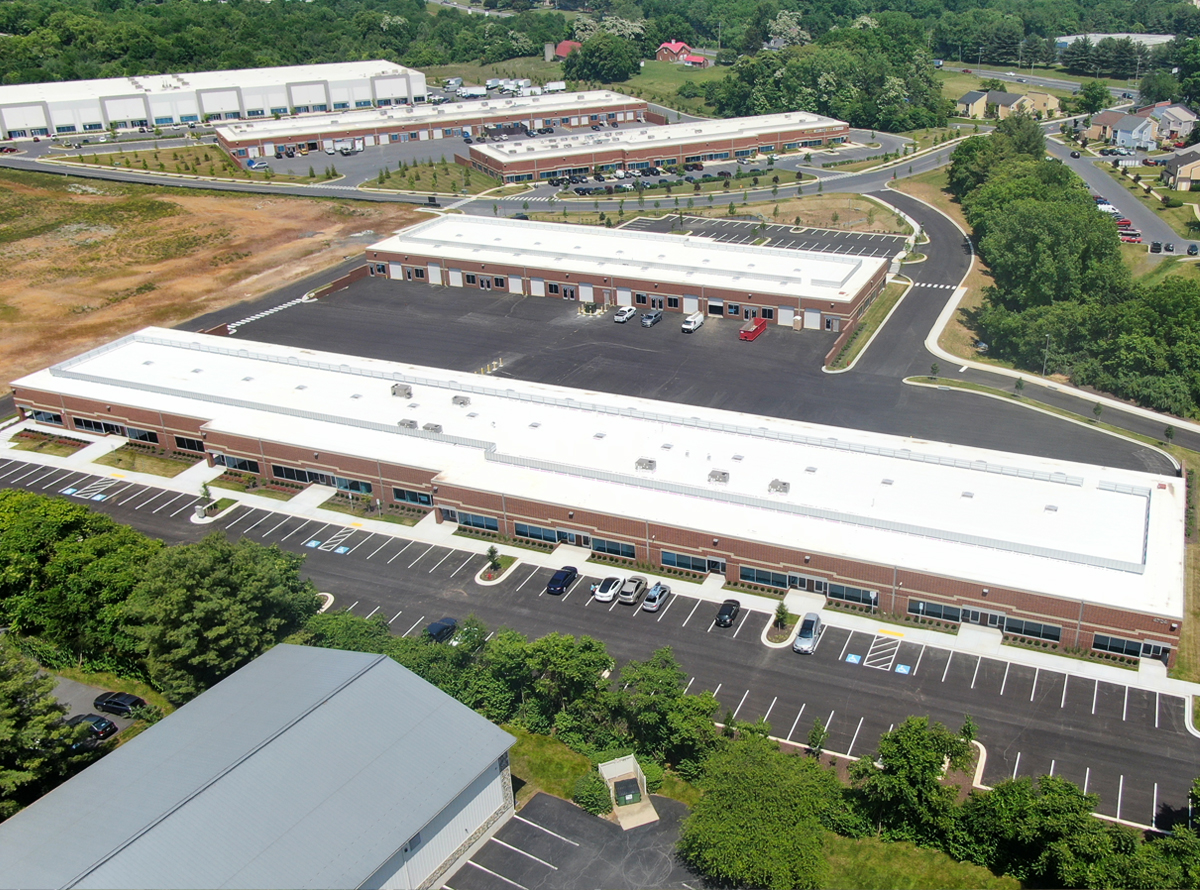 FREDERICK, MD – Steel Products, Inc., a woman-owned specialty contracting firm founded in 1954, has signed a lease with St. John Properties, Inc. for 15,000 square feet of flex/R&D space at Arcadia Business Park. Earlier this year, the company relocated its corporate offices from Rockville to Frederick, Maryland. Approximately 20 employees moved to 4724 Arcadia Drive, a single-story building containing 48,120 square feet of flex/R&D space. Danny Foit, Leasing Representative for St. John Properties represented the landlord in this transaction."

Steel Products provides contracting services to educational institutions, commercial office buildings and the life sciences industry throughout the greater Maryland, Northern Virginia and Washington, D.C. regions. The company specializes in the installation of educational and laboratory casework and equipment, visual display boards, lockers, shelving and bathroom partitions. Founded in Washington, D.C., they moved to Rockville and two-family generations later, steady growth has necessitated a second expansion of the operations.

"After selling our building in Rockville, we conducted a comprehensive real estate search throughout the I-270 corridor to determine the placement of our new corporate headquarters and identified Frederick as the perfect landing spot," explained Maureen Murphy, President of Steel Products. "The area provides a high quality of living for our employees with numerous amenities and it is connected to major metropolitan areas by a major highway network. The open layout of 4724 Arcadia Drive enabled us to execute our custom-designed interior build-out consisting of administrative and sales office areas, combined with ample space for equipment storage and logistics."

Arcadia Business Park is a 61-acre business community located at MD Route 85 (Buckeystown Pike) and Arcadia Drive. It currently features four single-story flex/R&D buildings totaling approximately 160,000 square feet of space in addition to two high-bay warehouse buildings comprising approximately 240,000 square feet of space.

Arcadia Business Park is located within close proximity to major highways including Interstates 270 and 70, US 15 and MD Route 355 that provide immediate access to points throughout Frederick, the suburbs of Washington, D.C. and Baltimore, as well as Northern Virginia. Loudoun County, Virginia and Montgomery County, Maryland are located 10 miles away.

"Our flex/R&D product in Frederick and Northern Virginia continues to attract a wide range of companies with specialized requirement configurations and multiple uses," stated Matt Holbrook, Regional Partner, Virginia and Central Maryland for St. John Properties. "Arcadia Business Park's proximity to Washington, D.C., suburban Maryland and the vibrant I-270 corridor has been a significant factor in continued leasing activity."

Founded in 1971, St. John Properties, Inc. is one of the nation's largest and most successful privately held commercial real estate firms. The company is distinguished by its commitment to customer service, achievements in green building, and top-rated workplace culture. Throughout St. John Properties' 52-year history, the company has developed more than 23 million square feet of flex/R&D, office, retail, warehouse space and has investments in over 3,000 residential units. The company proudly serves more than 2,500 clients in Colorado, Florida, Louisiana, Maryland, Nevada, North Carolina, Pennsylvania, Texas, Virginia, Utah, and Wisconsin. For more information about the company, visit www.sjpi.com.