Sharon Akers Promoted to President of the Edward St. John Foundation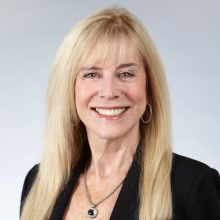 The Edward St John Foundation, Inc. is pleased to announce that Sharon Akers has been promoted to the position of President for the Foundation. Ms. Akers has served as the Foundation's Executive Director since 2007. In her new role, she will oversee the direction and long-term vision of the Foundation.
Formed in 1998 by Edward St. John, the Foundation is dedicated to supporting and assisting formal education programs through the high school level. Since its formation, the Edward St. John Foundation has contributed, pledged and gifted more than $60 million to approximately 350 various not-for-profit organizations.
Ms. Akers, who earned her Bachelor of Science degree from the University of Maryland College of Journalism, resides in Clarksville, MD.
"This promotion recognizes Sharon's outstanding efforts to further Ed St John's philanthropic message of the importance of education. She has been instrumental in executing the foundation's mission that is based on the strong belief that 'education has the power to transform lives and strengthen communities.' states Lawrence F. Maykrantz, Chairman of the Edward St. John Foundation. "We are excited to enter into this new chapter for the Foundation."