Residential Roofing Company Selects Melford Town Center for Inaugural Maryland Location
PJ Fitzpatrick, LLC signs 12,176 square foot lease with St. John Properties in Bowie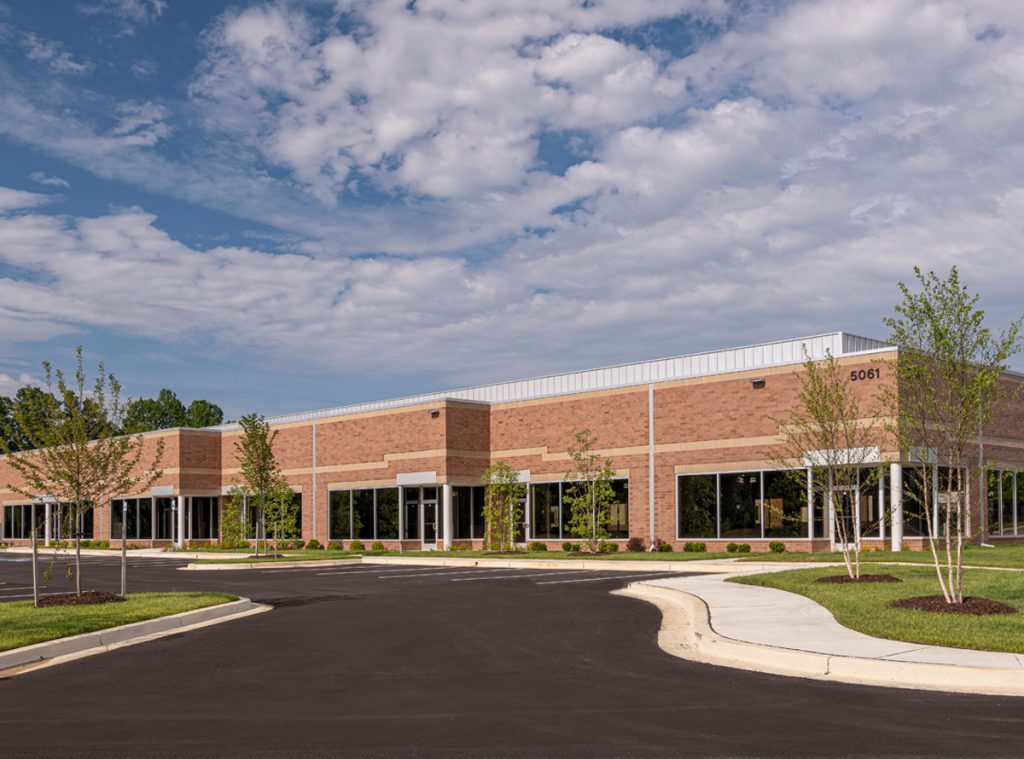 BALTIMORE, MD – PJ Fitzpatrick, LLC, which specializes in the repair and replacement of residential roofs, windows, doors, gutters, baths and showers, has selected Melford Town Center in Bowie as the site of its initial entry into the Maryland marketplace. The Delaware-based company has signed a lease with St. John Properties, Inc. for 12,176 square feet of space at 5061 Howerton Way, with plans to begin operations next month. The PJ Fitzpatrick workforce in Prince George's County is expected to number approximately 65 workers. Mike White of St. John Properties represented the landlord and Ned Brady and Eric Skogmo of Lee & Associates represented the client in this lease transaction.

In addition to its headquarters in New Castle, Delaware, PJ Fitzpatrick presently operates three offices in Harrisburg and Pittsburgh, Pennsylvania, as well as Fairfield, New Jersey. The new Bowie location was chosen to service residential customers throughout central Maryland, Washington, D.C. and portions of Northern Virginia. The company currently works with Maryland-area consumers using service technicians based at its Harrisburg location. Founded in 1980, PJ Fitzpatrick also handles the replacement and installation of home insulation and exterior siding.

"Establishing a full-service location in Maryland represents the next natural evolution of the company based on our past success in that region, as well as providing us with the opportunity to expand further south into the District of Columbia and Northern Virginia," stated James Freeman, CEO of PJ Fitzpatrick. "The Baltimore-Washington MSA is among the largest and most economically-diverse in the country and, with large portions of the housing stock now over 15 years old, homeowners are seeking solutions to upgrade materials that have deteriorated. We are differentiated from our peer group in that we sell complete exterior systems, rather than products alone. Our company also stands behind every installation with our lifetime warranty. We could not have asked for a more strategically-placed location, and the flexible layout of our building will provide the perfect combination of warehouse and office space for our purposes."

Located at the intersection of US Route 50 and MD Route 3/301 in Bowie, St. John Properties has developed nearly one million square feet of commercial office, flex/R&D and retail space at Melford Town Center. The business community contains a Courtyard by Marriott hotel, and more than 85,000 square feet of additional commercial and retail space is planned. It is located approximately 18 miles from BWI Airport and 25 miles from Baltimore and Washington, D.C. Nearly 120,000 vehicles pass the mixed-use community via US Route 50 on a daily basis. St. John Properties and partner Somerset Companies are currently constructing The Aspen at Melford Town Center, a 388-unit luxury apartment complex with the first building scheduled to deliver later this year.

5061 Howerton Way is a single-story building containing 34,560 square feet of flex/R&D space. Equipped with 18-foot ceilings, the building earned LEED Gold certification from the U.S. Green Building Council. This design helps tenants meet their environmental stewardship goals, attract and retain employees, and reduce building operating costs. Nearly 60,000 people reside within a five-mile radius of the business community with an average household income exceeding $170,000.

We continue to attract a wide range of businesses to Melford Town Center which is developing into the premier mixed-use community in Prince George's County," stated Matt Lenihan, Senior Vice President, Leasing for St. John Properties. "Our wide variation of office and flex/R&D buildings are ideal for growing companies like PJ Fitzpatrick who are seeking an easily accessible location to service the Baltimore/Washington D.C. region. We expect the ongoing construction of over 1,400 residential units and new retail buildings to result in drastic expansion of the walkable amenity base within Melford Town Center."

Founded in 1971, St. John Properties, Inc. is one of the nation's largest and most successful privately held commercial real estate firms. The company is distinguished by its commitment to customer service, achievements in green building, and top-rated workplace culture. Throughout St. John Properties' 52-year history, the company has developed more than 23 million square feet of flex/R&D, office, retail, warehouse space and has investments in over 3,000 residential units. The company proudly serves more than 2,500 clients in Colorado, Florida, Louisiana, Maryland, Nevada, North Carolina, Pennsylvania, Texas, Virginia, Utah, and Wisconsin. For more information about the company, visit www.sjpi.com.