MedStar Medical Group Expands at 810 Bestgate Road in Annapolis with Nearly 20,000 Square Foot Lease
St. John Properties' speculatively built medical office building is now 100% leased.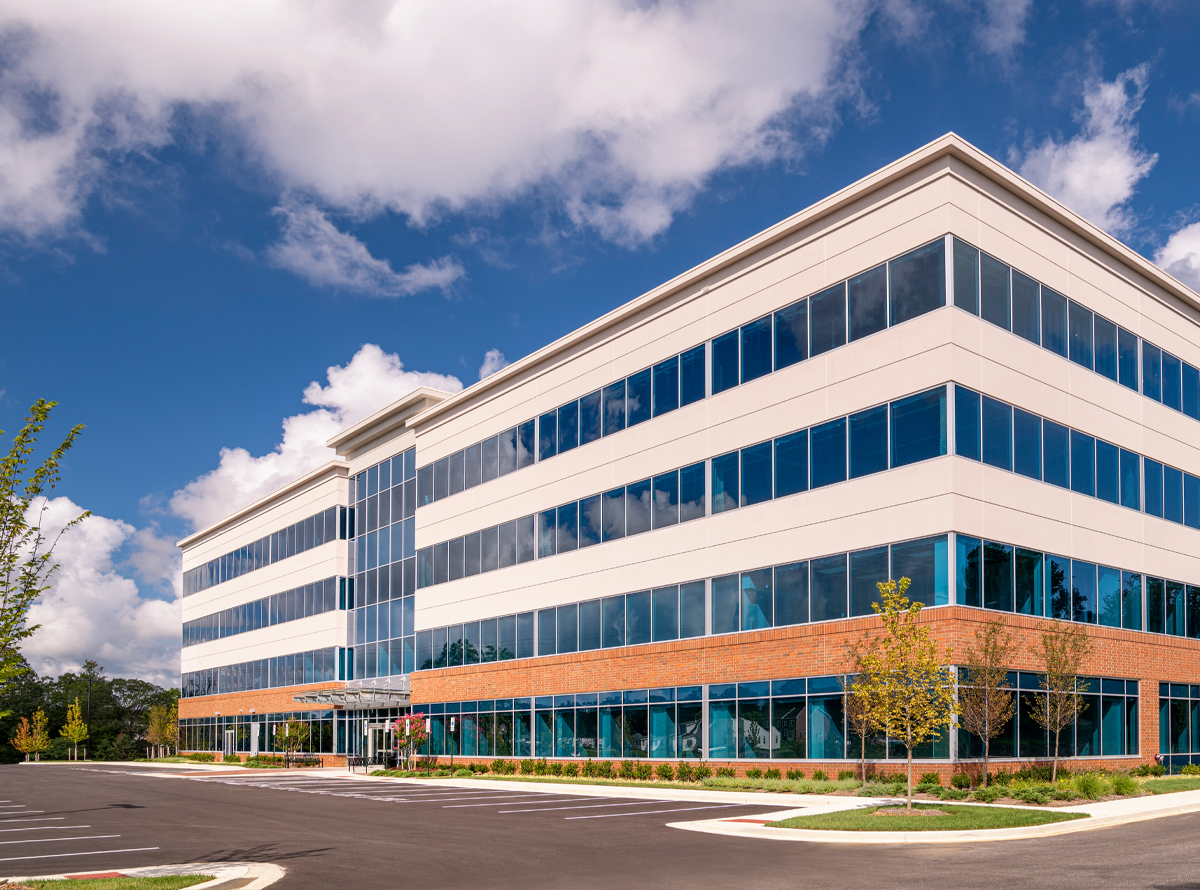 BALTIMORE, MD – MedStar Medical Group, the largest healthcare network in the Maryland and Washington, D.C. region, has signed a lease with St. John Properties, Inc. for 19,739 square feet of space within 810 Bestgate Road, a four-story, speculatively built, 100,000 square foot Class 'A' medical office building. This brings the building to 100 percent leased, and represents an expansion for MedStar Medical Group, who will now occupy approximately 31,000 square feet of space at 810 Bestgate Road. Stephanie Caronna of St. John Properties represented the landlord and Paige Wingate and Matt Sullivan of Cushman & Wakefield represented the tenant in this transaction.

In September, MedStar Health expanded specialty practices including orthopedics and gastroenterology at 810 Bestgate Road. In March 2024, MedStar Health will open its surgery center at the Annapolis site, which will include orthopedics, gastroenterology, and vascular procedures.

810 Bestgate Road is part of a two-building development comprised of 128,000 square feet of commercial office space. The LEED Gold-certified building features a brick and glass exterior, 25,000 square foot floor plates and free parking at the rate of four spaces per 1,000 square feet of space. It is located less than two miles from Anne Arundel Medical Center and downtown Annapolis, three miles from Interstate 97, and 20 miles from Baltimore-Washington International Airport. A number of major retail centers are located immediately adjacent to the building, including Westfield Annapolis Mall and Annapolis Town Centre.

"St. John Properties speculatively built this medical office building with the goal of attracting the leading medical providers serving Annapolis," stated Matt Lenihan, Senior Vice President, Leasing for St. John Properties. "Medstar is a great addition to 810 Bestgate and we appreciate the opportunity to serve their real estate needs as they continue to expand throughout the region."

Founded in 1971, St. John Properties, Inc. is one of the nation's largest and most successful privately held commercial real estate firms. The company is distinguished by its commitment to customer service, achievements in green building, and top-rated workplace culture. Throughout St. John Properties' 52-year history, the company has developed more than 23 million square feet of flex/R&D, office, retail, and warehouse space, and has investments in over 3,000 residential units. The company proudly serves more than 2,500 clients in Colorado, Florida, Louisiana, Maryland, Nevada, North Carolina, Pennsylvania, Texas, Virginia, Utah, and Wisconsin. For more information about the company, visit www.sjpi.com.