Last-Mile Delivery Company J.W. Logistics Leases 30,120 Square Feet of Space at Pelican Point Commerce Center in Gonzales, Louisiana
Texas-based group signs lease with St. John Properties, Inc. to expand its fulfillment of appliances and large-sized home goods throughout southern Louisiana and Mississippi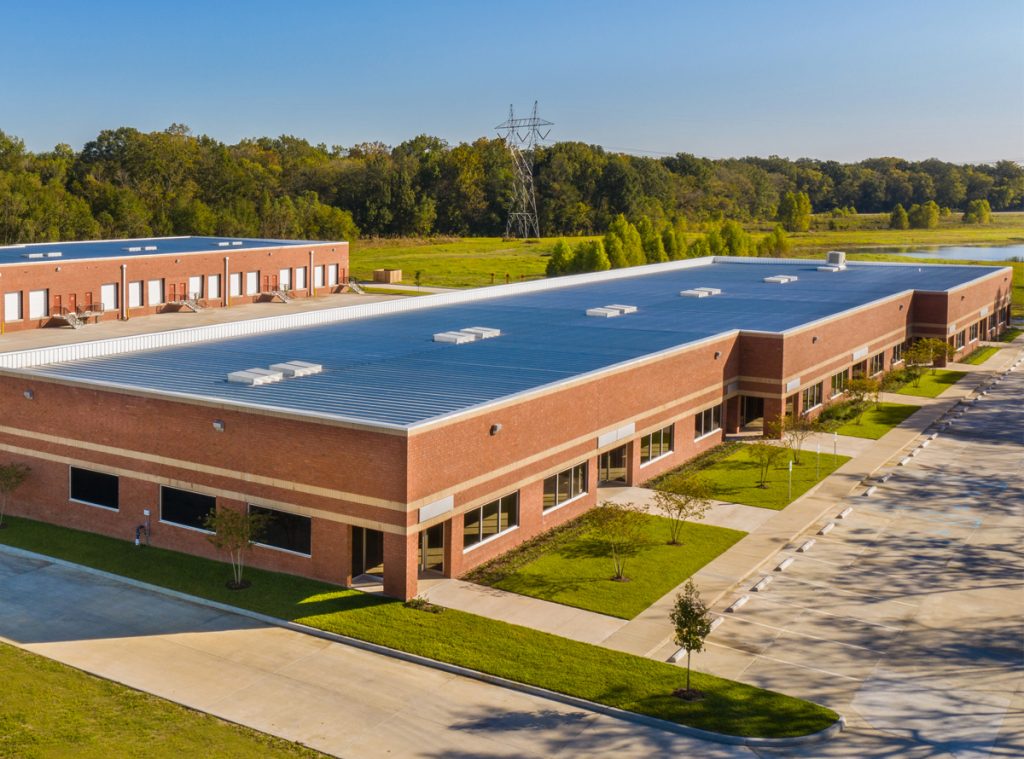 GONZALES, LA – J.W. Logistics, LLC, a Texas-based company specializing in the last-mile fulfillment and delivery of appliances, home goods and other retail goods to B2B and B2C customers, has signed a lease with St. John Properties, Inc. for 30,120 square feet of space within the Pelican Point Commerce Center in Gonzales, Louisiana. The group plans to open its third Louisiana location, joining current sites in Baton Rouge and Shreveport, this summer. Approximately 15 employees are expected to work at the facility. Todd Pevey, Regional Partner for St. John Properties represented the landlord and Kent McCoy, SIOR, Vice President with Centric Commercial in Austin, Texas represented the client in this leasing transaction.

J.W. Logistics supports regional and national customers throughout the United States with a comprehensive range of services that includes sortation, distribution, white glove assembly and installation, transportation management and on-demand brokerage expertise. With more than 60 operating markets providing coverage to 40 states, the company's strategy involves same-day services including on-demand, distribution, and dedicated fleets of vehicles including cargo vans, straight trucks and tractor trailers. The company will occupy 8200 Highway 44, a single-story building containing 33,120 square feet of flex/R&D space.

"Following an extensive real estate search, Pelican Point Commerce Center offered the best combination of available square footage, number of docks and proximity to our existing customer base that made our decision simple," explained Bill Barker, Vice President, Strategic Account Development for J.W. Logistics. "The strategic placement of this facility will enable us to expand our services to customers in the southern Louisiana and Mississippi markets, leveraging the nearby mature network of highways. The St. John Properties team made the entire process extremely seamless and smooth, which will significantly help meet our intended operational date."

8200 Highway 44 is equipped with 16-foot clear ceilings and rear dock doors, and is surrounded by a surface parking lot. Fronting Interstate 10, Pelican Point Commerce Center is a 32-acre business community that, at full build-out, will support approximately 265,000 square feet of flex/R&D, commercial office and bulk space. More than 100,000 square feet of flex/R&D space has been delivered to-date, and St. John Properties is currently developing a high-bay warehouse building comprising more than 83,000 square feet of space. The company has developed nearly 700,000 square feet of commercial space across six business communities in the greater Baton Rouge and Gonzales areas.

Pelican Point Commerce Center is adjacent to Louisiana Regional Airport, which services the Ascension Parish area, and is 30 miles from Baton Rouge, and less than 60 miles from New Orleans.

"Pelican Point Commerce Center is the only business community in Ascension Parish offering flex, office and bulk space, and we continue to attract companies that use the river ports and excellent Interstate access for the loading and unloading of shipments," stated Todd Pevey of St. John Properties. "The flexible spaces and high ceilings are suitable for a wide range of uses including professional services, light manufacturing and logistics, and we are proceeding with the speculative development of new space to meet the growing demand in this region."

Founded in 1971, St. John Properties, Inc. is one of the nation's largest and most successful privately held commercial real estate firms. The company is distinguished by its commitment to customer service, achievements in green building, and top-rated workplace culture. Throughout St. John Properties' 52-year history, the company has developed more than 23 million square feet of flex/R&D, office, retail, warehouse space and has investments in over 3,000 residential units. The company proudly serves more than 2,500 clients in Louisiana, Colorado, Maryland, Nevada, North Carolina, Pennsylvania, Texas, Virginia, Utah, and Wisconsin. For more information about the company, visit www.sjpi.com/louisiana.