Following Most Successful Leasing Year in Company's 51-Year History, St. John Properties Plans to Speculatively Develop More Than 1 Mil. Square Feet Across 10-State Portfolio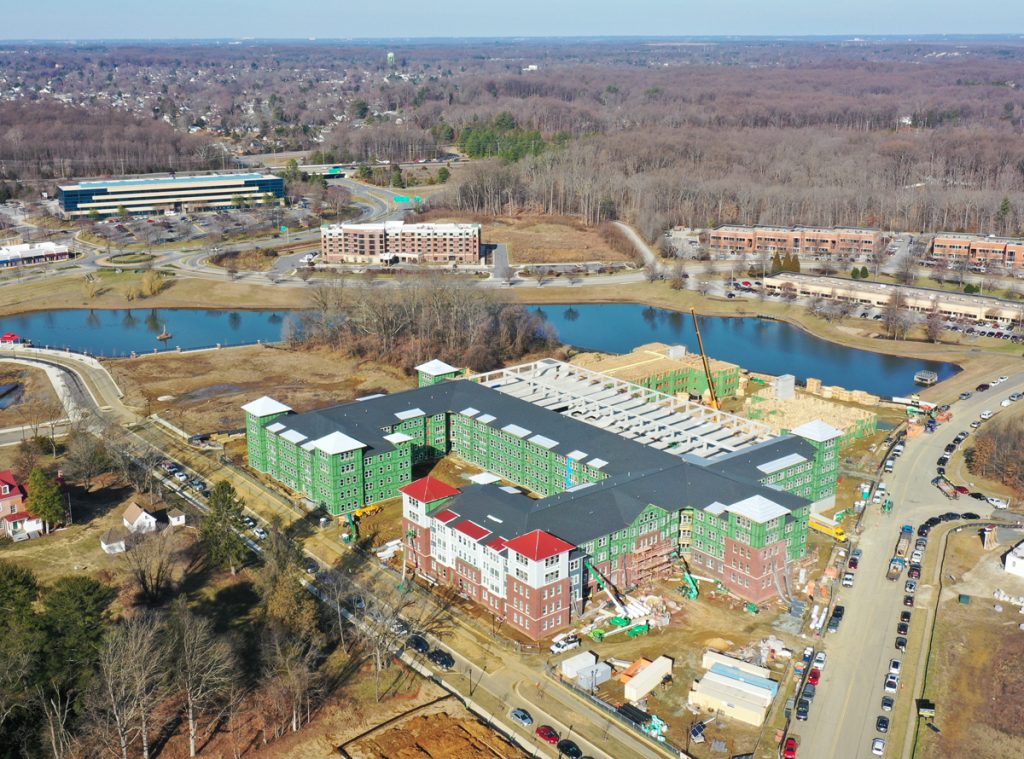 BALTIMORE, MD – St. John Properties, Inc., a Baltimore-based commercial real estate development and management company, has announced its intentions to speculatively develop 26 buildings, totaling more than one million square feet of commercial space across its national portfolio in 2023. This follows the delivery of 18 buildings comprising more than 620,000 square feet of speculative commercial space and the acquisition of three commercial portfolios totaling 225,000 square feet in 2022. The company opened new regional offices last year in Austin, Texas and Raleigh, North Carolina, bringing their presence to 10 states across the country. Since 1971, St. John Properties has developed more than 23 million square feet of space with plans to grow the size of their portfolio to more than 40 million square feet.

"Robust leasing activity across our national portfolio produced among the highest leasing revenue in our company's 51-year history last year," stated Larry Maykrantz, President & CEO of St. John Properties. "Strong interest for our various product types persists given our company's ability to host a diverse range of users. Based on these results we will remain proactive in constructing new space as well as searching for acquisition opportunities, including both land and stabilized, value-add properties. Our success is contributed to the collaborative efforts of our entire team's dedication to serving our clients, from the beginning stages of the leasing process, to the intricate care we demonstrate after our clients move in."

2023 Construction Deliveries Will Include:
8150 Maple Lawn Boulevard, in partnership with Greenebaum Enterprises, a three-story building containing more than 86,143 square feet of Class 'A' office space at Maple Lawn, a mixed-use community in Howard County, Maryland
Valley Grove III, a five-story, 144,736 square foot, Class 'A' office building at Valley Grove in Pleasant Grove, Utah
The Aspen at Melford Town Center, in partnership with Somerset Companies, a 388-unit luxury apartment project located within the premier mixed-use community in Bowie, MD
Last year, St. John Properties earned Leadership in Energy and Environmental Design (LEED) certification from the U.S. Green Building Council (USGBC) for the 100th building in its national portfolio. Since initiating its sustainability program in 2009, St. John Properties has developed just under six million square feet of LEED certified space and has been ranked within the top five LEED developers nationwide by the U.S. Green Building Council. "We remain committed to constructing LEED-certified buildings that conserve energy and natural resources, combined with our corporate objective to be a leader in the innovation of environmentally-friendly buildings," Maykrantz added.

Founded in 1971, St. John Properties, Inc. is one of the nation's largest and most successful privately held commercial real estate firms. The company is distinguished by its commitment to customer service, achievements in green building, and top-rated workplace culture. Throughout St. John Properties' 52-year history, the company has developed more than 23 million square feet of flex/R&D, office, retail, warehouse space and has investments in over 3,000 residential units. The company proudly serves more than 2,500 clients in Colorado, Louisiana, Maryland, Nevada, North Carolina, Pennsylvania, Texas, Virginia, Utah, and Wisconsin. For more information about the company, visit www.sjpi.com.