Comic and Pop Con Show Coming to Harrisburg Mall, Sept. 21-22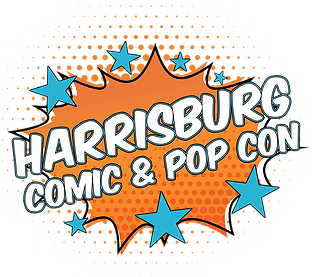 HARRISBURG, PA (September 17, 2019) – Harrisburg Mall will sponsor the 2019 Harrisburg Comic and Pop Con event on Saturday, September 21stfrom 11 am to 7 pm and Sunday, September 22ndfrom 11 am to5 pm featuring celebrities, cosplay opportunities, artwork for purchase, gaming, and special events. Harrisburg Mall is located at 3501 Paxton Road off I-83 exit 45 in Harrisburg. Single-day and weekend passes are available starting at $30.00 and can purchased at www.fourstatecon.com.  For additional information, call 717-564-0980 or visit www.shopharrisburgmall.com.
Scheduled celebrities set to appear at Comic and Pop Con include Chase Masterson, who played Leeta on Star Trek Deep Space 9; Miko Hughes, an actor best known for his roles in Full House, Apollo 13, Kindergarten Cop and Pet Sematary; Ciara Hanna, who played the Yellow Ranger in the Power Rangers Megaforce Series; WWE Hall of Famer Jake "The Snake" Roberts; WWE wrestler Gene Snitsky; Jeremy Ambler, who appeared in The Walking Dead and The Haunting of Hill House; and Adam Wennick, who performs the voice of Taka in Yu-Gi-Oh Arc V.
The event will also feature comic book authors and artists such as Billy Tucci; Mark McKenna; Ken Hunt; Wayne Faucher; Brian Keene;Jason Seaux and Will Seaux. Credits of this group include DC Comics and Marvel for titles such as Spider-Man, The X-Men and Batman. In addition to a number of cosplay performers, groups such as the Central PA Ghostbusters, Capital City Jedi Knights, Cobra 13th Civil Defense Mobile Infantry Division, Central PA Heroes Coalition, Heroes Alliance, U.S.S. Susquehannock and the Jurasic Park Jeep will also be in attendance.             
Harrisburg Mall is a one million square foot regional mall with more than 70 tenants, including anchor stores Macy's and Macy's Backstage, Bass Pro Shops, Destination XL, 2nd & Charles and Regal Cinema's Great Escape Harrisburg Mall Stadium 14. Baltimore-based St. John Properties, Inc. owns and manages the property. Visit www.shopharrisburgmall.com.