Children's Indoor Playground Concept Hyper Kidz to Open Third Maryland-Area Location at Waugh Chapel Business Park
Franchise owner Krishna Hazarika signs 14,991 square foot lease with St. John Properties, Inc. in Anne Arundel County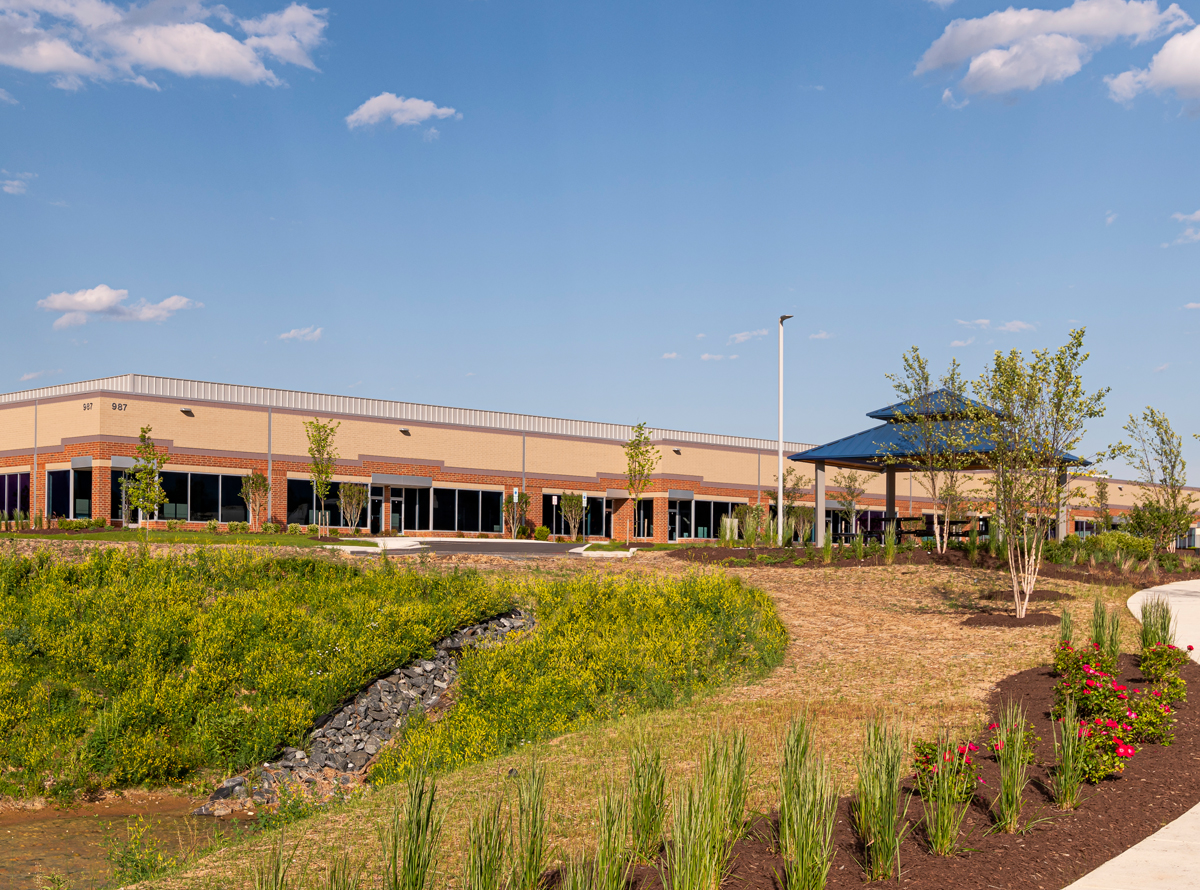 BALTIMORE, MD – Hyper Kidz, an indoor playground concept, has selected Waugh Chapel Business Park as the site for its third location in the greater Baltimore metropolitan region and first in Anne Arundel County. Franchise owner Krishna Hazarika has signed a lease with St. John Properties, Inc. for 14,991 square feet of space within 987 Waugh Chapel Way and intends to begin operations with approximately 12 employees this fall. Bill Jautze, Assistant Vice President, Leasing for St. John Properties represented the landlord and Evan Albert and Michael Stoltz of mfi Realty represented the tenant in this transaction.

Billing itself as "the ultimate indoor playground," Hyper Kidz's mission is to use the power of play and its ability to develop and enhance children's social skills, critical and analytical thinking, problem-solving abilities and motor skill development. The concept encourages "good, old-fashioned social and interactive play" with its soft foam play equipment and slow-moving parts, participants are challenged to climb, run, think, interact, explore and chase their imaginations. The playground is free of game consoles, tablets, arcades and any computers or electronics. It is separated by a Mini Zone, which allows toddlers up to two years of age to safely explore and play; a Kid Zone appropriate for two-to-four year olds to interact with motorized and revolving rides and slides; and a Big Kid Zone, which is equipped with obstacles, ramps and interactive play features appropriate for up to 13-year olds.

"Parents are becoming extremely selective when looking for play and social opportunities for their kids, and they are increasingly gravitating towards concepts that promote creative thinking, problem-solving and different outcomes, as well as providing a safe environment," explained Krishna Hazarika. "Kids spend an inordinate time watching television and playing video games, and Hyper Kidz is specifically designed to improve both physical and mental skills. I have known the founder of this concept, Chinna Gudapati, for many years and am familiar with its success, which enables kids to immerse themselves in a magical world of endless fun. It is important for kids to interact with their peers, while developing their cognitive and physical skills, and remain in constant motion."

Hyper Kidz operates two corporate-owned facilities in Ashburn, Virginia and Columbia, Maryland. A franchisee-owned site in Owings Mills, Maryland is also under development and will join the Waugh Chapel Business Park location in opening later this year.

"There are few indoor playground options in the Annapolis and Bowie area, and we were attracted by the nearby residential density areas of Gambrills, Millersville and Odenton, as well as the business community's immediate proximity to MD Route 3, which will provide quick access from all throughout the Anne Arundel County region," added Hazarika. "The open and flexible layout and 18-foot ceiling heights will simplify the build-out process and the free parking was a must have. Waugh Chapel Business Park perfectly satisfies each real estate requirement."

987 Waugh Chapel Way is a single-story building containing 33,120 square feet of flex/R&D space that is designed to earn LEED certification from the U.S. Green Building Council for the achievement of national standards that address sustainability, performance and resource conservation issues. Situated directly off MD Route 3 (Crain Highway) Waugh Chapel Business Park is configured to support more than 225,000 square feet of flex/R&D space. Adjacent to Waugh Chapel Towne Centre, the project is located six miles from US Route 50, 14 miles from Interstate 495 and 15 miles from Annapolis. More than 62,000 vehicles pass the site on a daily basis.

"Waugh Chapel Business Park's ability to house this creative use demonstrates the extreme flexibility of our buildings," stated Matt Lenihan, Senior Vice President, Leasing for St. John Properties. "The Hyper Kidz concept will be a great addition to the Waugh Chapel community."

Founded in 1971, St. John Properties, Inc. is one of the nation's largest and most successful privately held commercial real estate firms. The company is distinguished by its commitment to customer service, achievements in green building, and top-rated workplace culture. Throughout St. John Properties' 52-year history, the company has developed more than 23 million square feet of flex/R&D, office, retail, warehouse space and has investments in over 3,000 residential units. The company proudly serves more than 2,500 clients in Colorado, Louisiana, Maryland, Nevada, North Carolina, Pennsylvania, Texas, Virginia, Utah, and Wisconsin. For more information about the company, visit www.sjpi.com.