Andrew M. Roud Promoted to Regional Partner for St. John Properties, Inc.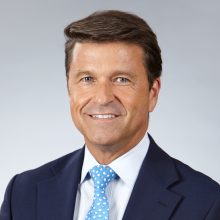 BALTIMORE (July 27, 2015) – St. John Properties, Inc., a Baltimore-based real estate development and management company, has promoted Andrew M. Roud to Regional Partner. Mr. Roud, who has worked for the company since 2009, previously held the position of Vice President, Land Use.
As Regional Partner Mr. Roud will pursue new real estate investment opportunities for the firm. In addition, he will continue to oversee all political and legislative relations and activities.
Mr. Roud earned his Bachelor of Arts in Urban Development/Geography from the University of Western Ontario in London, Canada, and is a graduate in the Class of 2012 from Leadership Maryland. He teaches a Graduate Level course at the University of Maryland-Colvin Institute of Real Estate Development. A resident of Washington, D.C., Mr. Roud is a member of NAIOP-Maryland and the Urban Land Institute.
"This promotion will allow Andrew to utilize his diversified real estate experience in furtherance of our company's strategic growth objectives," explained Lawrence Maykrantz, President of St. John Properties.
St. John Properties, Inc., founded in 1971, owns and has developed more than 17 million square feet of R&D/flex, office, retail and warehouse space in Virginia, Maryland, Colorado, Louisiana, Nevada, Pennsylvania, Utah and Wisconsin. For more information about the company, visit sjp.mu9b0uf9-liquidwebsites.com.
For more information, contact:
Al Cunniff, Director of Marketing, St. John Properties, Inc.
410-369-1277